On the wake of 16th September 2020, a Bloomberg Quint reported that India plans to introduce a new law banning trade in cryptocurrencies, placing it out of step with other Asian economies which have chosen to manage the fledgling market.
The bill is predicted to be discussed shortly by the federal cabinet before it's sent to parliament, consistent with people conversant in the event who asked to not be identified, citing rules on speaking with the media.
The federal will encourage Blockchain, the technology underlying cryptocurrencies, but isn't keen on cryptocurrency trading, consistent with two people. India's finance ministry spokesman didn't answer call and a message seeking comments.
The above article was reported on the basis of statement given by unidentified officials and this caused a frenzy of other news articles reporting the same. For crypto investors, this was a moment of fear and their hard earned money at stake.
Why is the Government only against cryptocurrency but not its software- 'Blockchain'?
Blockchain is an unalterable digital list. This digital list has a record of who owns what. The key point is that the list can't be tampered with. This is because an up-to-date copy of this list of who owns what, is stored on the computer of every member in the system. If someone tries to mess with an entry
On this list it's not going to match the rest of the entries in the system. This renders the tampering invalid.
From Blockchain came cryptocurrencies and a lot of other technologies. The biggest story in Blockchain right now has to be defy or decentralized finance imagine being able to take out a loan without having to speak to anyone or even open up a bank account or gain a six percent interest on your savings deposit without a bank signing anything or even interacting with anyone either.
This and much more already exist today and it's gotten simple enough that anyone with a phone can pick it up and take part. It works something like this- you deposit your dollars or government currency and the app automatically converts it to a crypto of your choosing.
You can use these holdings as collateral to loan. You can also get interest on your deposit depending on how volatile the crypto is. The less volatile the higher the interest rate. These applications are built on top of a cryptocurrency called Ethereum
Ethereum unlike bitcoin manages to do this through something called a smart contract. A smart contract is essentially a digital contract made of code. Its job is to replace what a human intermediary would do. The code in the smart contract writes up the terms of the agreement and enforces the rules all within the same program.
No humans required. Some smart contracts are written. So they're tied to Real-world assets. You'd have to be very careful of putting any of your money in these things since it's at such an early stage and there's probably many bad actors out there but regardless the concept is very interesting.
How is the world of finance related to Blockchain Technology?
Continuing on in the world of finance with Blockchain, the world's largest refiner of newly minted gold the Perth (a city in Australia) mint which holds over 3.2 billion us dollars of gold within its vaults is launching the first government gold guaranteed digital asset titled 'perth mint gold token'.
This means that through the use of cryptocurrency you can own gold within a vault. This is in stark contrast to other tokens on the market which are often not including stable coins backed by nothing of value in the real world.
Continuing on with the episode in Italy 85 of banks now use a Blockchain system called 'Corda'.  Previously banks in Italy sent physical tapes between each other in order to reconsolidate transfers between the banks.  This meant that the process could take between one to two months to complete.
Now with the help of quarter authenticated and reliable reconsolidation is completed within 24 hours. It seems that every bank and financial institution is finding uses for Blockchain and cryptocurrencies.
A couple of Swiss banks have recently been given approval to offer cryptocurrency trading. Mastercard visa and paypal are all pivoting their services to incorporate crypto and Blockchain.
J.P. Morgan successfully tested their multiple currency prototype with Singaporean financial authorities.  This was five years in the making. This payment network aims to make cheaper and faster International money transfers and is already being rolled out.
Blockchain and business in logistics- the use of middlemen tracking and storage:
The use of middlemen tracking and storage can create problems that drastically impact a company's efficiency. Chronicled a California-based company is integrating Blockchain and internet of things systems in order to create a more efficient logistics system.
They recently partnered with a large pharmaceutical company to help transport their products. With the authentication of each product's origin this process not only makes transportation more efficient but it also makes it more difficult for everyone to try and intercept the supply chain to switch out Items with counterfeit products.
Blockchain is also being implemented by some tech giants. Earlier this year Microsoft introduced A Blockchain that integrates into microsoft's cloud computing service. This allows developers to Integrate Blockchain solutions into their apps.
Last year Samsung integrated a Blockchain wallet into their smartphones with the unveiling of the S10 this gives way to the use of decentralized apps. These apps give developers the opportunity to integrate Blockchain into mobile applications.
Cryptocurrency is helping advance the semiconductor industry. Interestingly the pursuit of faster and More efficient problem solving has increased demand for semiconductors due to bitcoin mining.  Bitcoin mining is the act that gives the coin its value by making it a rarity. The mining process is credited by some analysts as one of the leading causes of recent advancements in the semiconductor Industry.
The Blockchain craze around the world:
In south Africa, son of their president is trying to tackle the issue of illegal poaching which has ravaged the country's wildlife in the name of greed. His product works to use the internet of things and Blockchain to verify the ownership of animals.
The idea is to track an individual animal's movements heart rate and more and put all of this data on a Blockchain. This creates another layer of difficulty for poachers to illegally sell and illegally attain animals. It is the first cryptocurrency for rare and endangered wildlife. It's an investment platform for profit. So it's the digital equivalent of a stock exchange for wildlife and livestock.
Blockchain is starting to make its way into government. The united states postal service issued a Blockchain patent. This was to secure mail-in voting disclaimer. China, Japan, Canada, Britain, South Korea, and many other countries are talking about making big moves into cryptocurrencies.
Meanwhile the united states and other major global economies like our country India are struggling to change and adapt to the rapid pace of Blockchain development. Some analysts are predicting a return to healthy competition in the financial sector thanks to Blockchain.
Blockchain the ultimate saviour of failing economies: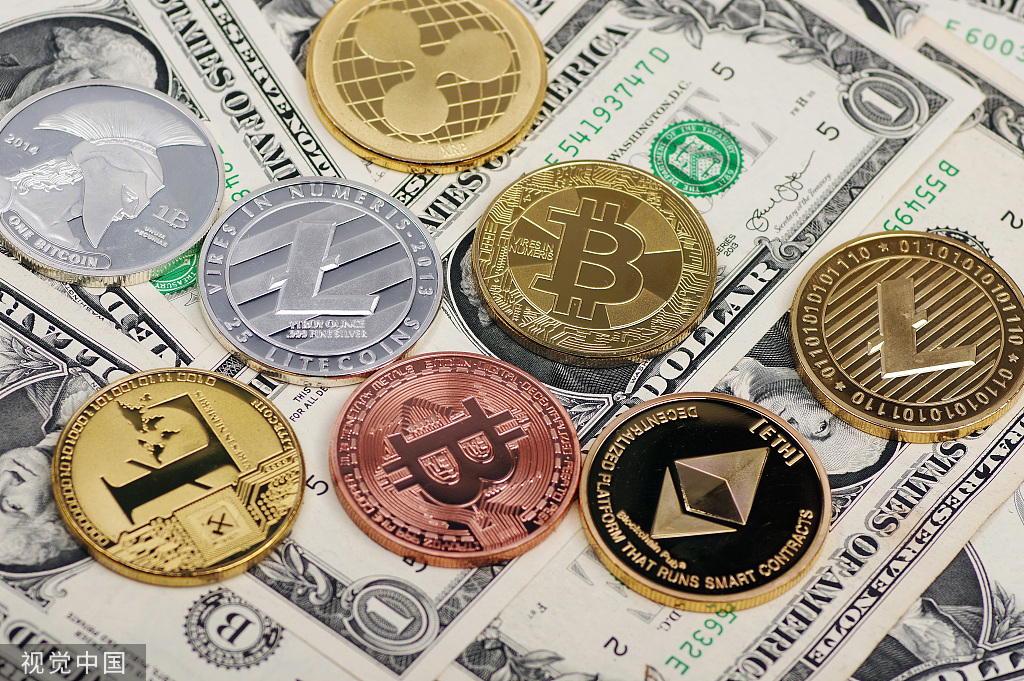 The implementation of cryptocurrencies is not constrained to just governments. In fact, there appear to be many examples where digital coins are being used. Due to a lack of government leadership, Hong Kong passed legislation which would allow governments to freeze and confiscate people's assets.
This raised fears that it may be used for a tool to suppress speech particularly those who aren't fond of their government. Soon after the laws are enacted certain stable coins – (coins which are tied to existing real-world currencies) saw an uptick in value.
Trading volume rose between Hong Kong dollars and the US stable coin- dollar. This suggests that whoever is trading be it a handful of wealthy individuals or a mass number of the average citizens whoever it is these people in Hong Kong Were cautious of the new law and they were taking things into their own hands by protecting their assets by converting to a more flexible and easier to transfer store of wealth.
Hard hit by the Covid-19 pandemic, many nations like India saw its economy struggle. During these times the national currency dipped to a record low along with fall in GDP. This caused the nation to also see a similar uptick in the trading volumes of Stable coins.
Meaning of stable coins: Stablecoins are a new type of cryptocurrency that often have their value pegged to another asset. With bitcoin suffering abrupt crashes and sudden gains, advocates believe stablecoins help eliminate doubt about conversion rates — making cryptocurrencies more practical for buying goods and services.
This now seems to be a new global trend among poorly performing economies. When currencies are failing and trust in government is diminishing, it seems that individuals within these troubled economies are turning to cryptocurrencies to preserve their wealth.
Even in the united states a study as reported by Forbes revealed that every 15 of American adults now own a form of cryptocurrency and about half of those were first-time buyers in the year- 2020.
Why would the banks disrupt themselves?
By introducing a digital currency that would make it easier for consumers and businesses to disintermediate the banks. Well the banks may not be the innovators. It may be that they are the reactors. That they will react when others innovate. Right now digital currency sounds very edgy but it's becoming the mainstream.
So the largest banks in particular are very aware of this they're investing in the technology and they will provide this service as its profitable enough after considering the cost to them of losing some of their current business that they're going to disrupt.
So although it's not being discussed in the media, the implementation of cryptocurrencies to create more secure assets and the Blockchain to automate more of our economy seems more relevant now than ever.
Central banks are now seriously looking into this technology while many businesses are finding innovative uses for Blockchain the boom.
But taking a deeper look it actually doesn't seem like cryptocurrencies are going away. Blockchain solutions keep springing up from fighting poachers to improving banking to helping citizens with unstable governments. It really looks like Blockchain will be an important part of our future.
Did this news affect the Bitcoin Trading Market in India?
India is said to introduce law to ban trading in cryptocurrency. You got to understand that markets have insane capability to churn out news especially bad news at the most perfect time. This is how they can create a herd effect. They can shift mass amounts of people in their psychology to think in one way or one direction. It is a well-timed mechanism that people have you know a trigger to kind of pull.
So as I checked the market right after the 'news' broke now. Really nothing has changed. I looked at bitcoin coming into my key levels. I was looking for a few things number one- I definitely want to see decreasing volume on the way up and I saw that. So that's a good sign. And we see decreasing volume, your kind of want to see increasing volume as price starts rolling over.
But as we approach the area again just around the 50 moving average which is the red Line. This is really just caution. It's time to be careful. It's time to maybe start closing out your lungs. Maybe start hedging short.
I did not really catch many signs of weakness just yet in the market. In fact, we actually saw that traders broke out of this trend line just overnight.
So I'm looking at this market a whole lot of strength right here and the thing about ethereum is that when bitcoin is actually really bullish or when ethereum is much more bullish before bitcoin that means- the market overall is about to have some good money flows put in.
And we know the market overall is bullish then the very fact that everything is quite struggling here and bitcoin is quite just trading up a touch bit it. Doesn't necessarily mean that things are as positive as most might imagine . This might actually be the silence before the storm.
In Conclusion with a 'personal' opinion:

The Indian government should definitely not ban Digital currency permanently. Ban on cryptocurrency would only reflect as lack of understanding of the affirmative impact the technologically influential cryptocurrency can create on the Indian economy.

Many governments have expressed fear over tokens as there's no central authority to manage the worth or oversee the exchange of tokens. The fear stems from an inability to manage the crypto market or monitor the valuation or track the transfer of cryptocurrency. But with fiat currency, governments can do all of the above.