A report from the business analytics company CB Insights shows that some of the world's biggest technology conglomerate has invested a whopping $38 billion as investment in India in 2020. Here are some of the important deals that came India's way.
• In January when Amazon.com Inc. founder Jeff Bezos, on a visit to Delhi, declared "the 21st century are going to be India's" and announced a $1 billion investment to assist small businesses there track inventory, sales, and accounts.
• In April, Reliance Industries announced Facebook Inc. would pay almost $6 billion for 9.9% of Jio Platforms, the Indian conglomerate's telecom and internet unit.
• By mid-July a dozen companies had concluded deals with Reliance, which netted a further $14 billion
• In July, Sundar Pichai, CEO of Google's parent, Alphabet Inc., pledged $10 billion to digitize India, including a $4.5 billion investment in Jio.
• The same month Walmart Inc. said it would spend $1.2 billion on its Indian subsidiary, Flipkart, which faces growing competition from Amazon and Jio.
• "Few companies have the potential to transform a country's digital ecosystem in the way Jio Platforms is doing in India," KKR & Co. boss Henry Kravis said during a note after committing $1.5 billion.
While businesses in India are experiencing a downturn in its growth thanks to the pandemic, the one sector which is flourishing despite all odds is that the Indian IT sector. Reports suggest that the domestic IT services sector is probably going to ascertain single to double-digit revenue growth in 2021-2022.
The IT and technology sector has done relatively well in sustaining momentum during the crisis and is expected to accelerate more as the economy revives.
The COVID-19 pandemic has left the businesses to ride the digitisation wave that they're increasingly counting on the utilization of emerging technologies. Also, the businesses are moving their workforces towards remote working with an increased reliance on cloud-based workflows.
This transition from traditional to tech-based workflows involves a requirement to adopt different strategies. Companies are watching AI and analytics to hurry up their digital transformations projects.
Reports suggest that for many IT companies, the impact of the pandemic is probably going to be moderate and short term. As businesses are looking to urge into the digital transformational journey, IT firms will recover into its regular business flow.
With digital transformation, automation and cloud-based solutions becoming the need of the hour to form sure business continuity, IT companies are fast paced towards these areas than the business process management and legacy applications side of it. Even IBM recently split its business division to focus solely on the hybrid cloud approach.
The growth within the IT sector is additionally evident from the hiring that the majority domestic IT firms are going for. According to the recent news doing the rounds, India's top four IT companies have hired over 17,000 people within the second quarter.
These companies include TCS, Infosys, Wipro and HCL that are hiring in anticipation of the expansion trajectory that they see ahead. In fact, the domestic IT sector has created the foremost number of jobs within the private sector in India.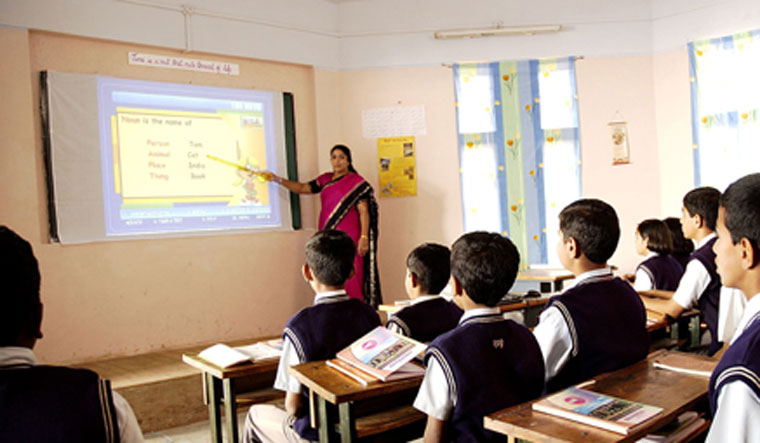 Analytics and data science capabilities have had a robust foundation within the Indian IT sector for the longest time. the info science domain has caused transformational changes in many MNC and Indian IT companies over the years and are now emerging as a necessary capability transcending the whole business model and operation value chain of the firms.
As the IT industry is witnessing growth, the AI and data science function are often credited for this. While many businesses have contracted because of the pandemic, a report by AIM Research forecasted that there would be no significant operations contraction for the analytics' functions of domestic and MNC IT firms operating in India.
When we mention digital transformation journey, analytics offering is firmly integrated with the digital offering across most IT firms. it's necessary to cause crucial insights on digital markets, ad spending, enterprise digital investment, to call a couple of.
Consistent with numbers, for IT firms, the digital business now contributes 25-30% of this revenue portfolio — that analytics could also be a key driver. an equivalent report suggests that over subsequent five years, the digital business is predicted to grow to 35% of IT revenues across the industry.
Not just in digital transformation, the inside analytics functions are also crucial in providing support to sales, client accounts, marketing, finance, and HR functions across IT organisations.
The AI capabilities in IT companies have also begun to grow and show up its significance in terms of revenue. consistent with a report by AIM, IT and technology sector has the very best share of the AI market at 36.2% in percentage share, and $2314.3Mn in terms of market price.
These numbers speak volumes about the importance AI domain has for the IT firms. Companies like Accenture, Capgemini, TCS, Wipro, Tech Mahindra, HCL, among others, have a strong AI market share.
These numbers are indicative of the very fact that the AI and analytics domain are strong players when it involves deciding the general growth of IT firms in India and at a global level.
As the companies are intensely looking to go into the AI way to ride the digital transformation wave, the Indian IT sector will continue to look up in the coming years.
Even if there are any contractions, given the strong involvement of analytics and data science in IT, they're going to structure for it within the coming years if not months.
By 2024 one out of every five people on the planet will live in India. India is already the world's largest democracy and fastest growing major economy. But right now fewer than 40 percent of its 1.3 billion people have access to the Internet. For companies like Google Amazon Facebook that's a problem one that they're spending billions to face.
If you actually have a mission of connecting every one within the world you cannot do this without helping to attach everyone in India. Google is extremely committed to India. Their mission in India is internet for every Indian. The battle to bring the Internet to India is on I'd say nearly a billion new users and perhaps even more importantly a leg up on the future of the Internet everyone.
In 2018 Walmart acquired Indian online retailer Flipkart for 16 billion dollars and in a recent sale event Amazon sold more than 1 million phones in just a single day. Yet even with those huge numbers ecommerce only account for roughly two and a half percent of India's retail sales.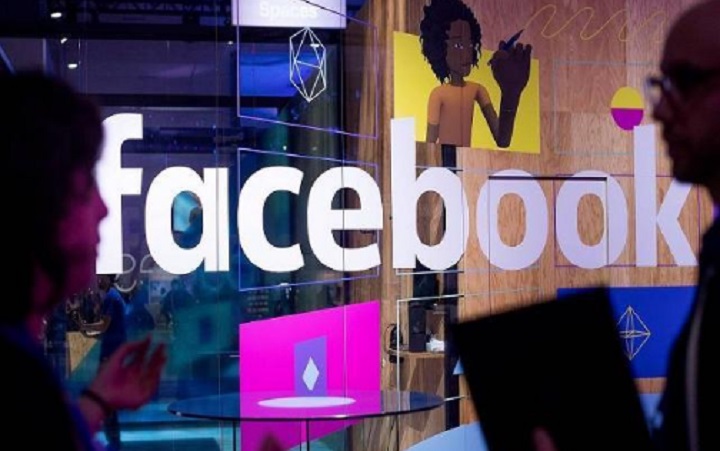 For big tech companies like Google that presents an immense opportunity for growth. We decided to put high-speed free public Wi-Fi in India's railway stations were in 400 stations today. Through the course of that we built a product called Google Station.
Now that Google Station is now actually getting to other emerging markets where affordable access may be a constraint right Africa Southeast Asia then on then forth the more folks that use Google the stronger Google gets.
It's in the business of collecting data to sell at and India alone could offer Google two times more data than all of North America. One of the things which is really excited by is giving everyone in India one day the chance to carry a smartphone with connectivity. Facebook sees an equally big opportunity.
India is a very big priority company-wide and companies want India to play a very important role in global digital trade. But there are also challenges. Many apps aren't written in Indian languages and though mobile data is extraordinarily cheap smartphones are still way too expensive for many Indians to afford. Pricing is everything.
Tomorrow morning if I could awaken and had one wish for the Indian internet I might say it might be a way cheaper quality smartphone right. If we could do this then I feel literally overnight, we could double the user base in India.
The biggest challenge though might be the Indian government officials there have watched the data breaches and privacy debates play out in other parts of the world that includes the basic responsibility of protecting people's information which was failed to do with US analytical and they're taking a hard line regulators are blocked Google's plans for Street View mapping and even prevented Facebook from using the promise of free Internet to push its app.
Now new regulation could restrict how tech companies can gather information from Indian users. I think India needs a balance between privacy and innovativeness and you know you can't keep data locked up. But you need innovation to take place. So the right balance needs to be struck and probably India will find the right balance.
A lot of the people that are coming online within the next phase of growth are getting to be first-time Internet users and thus our ability to form sure that people have the tools to understand what our safe internet practices is going to be a very important area of work both for us and company. But also for the community to embrace we have to build policies that take care of this country's assets and resources and still welcome ton of money from outside.
As many Indians come online, regulators and tech companies have the advantage of hindsight how would the web of today vary . If we knew in the 90s what we know now could we do a better job with privacy equal access protection and free speech. India is not only a staggering economic opportunity it's also a second chance at making the internet better for everyone everywhere.