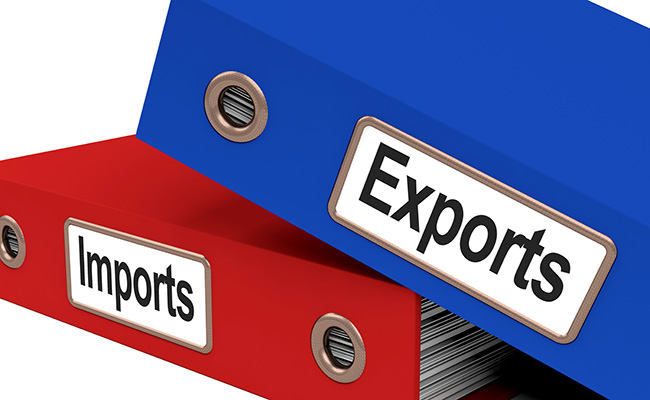 The trade deficit of the country came marginally down in last month after registering continuous incline in the last few months. The development took place despite having a slow growth in the export rate in the same month. In may 2017, the trade deficit of India was the highest in last 30 months. The figure of trade deficit in June stood at ₹83,563 crores.
Exports from India saw a growth rate of 4.39% in June. The figure was lowest recorded in last 4 months. In June 2017, the amount of exports made by India stood at ₹1,51,056 Crores. At the same time, in June, imports grew by 19% and the total amount of imports made by the country was ₹2,34,618 crores.
In a ststement on Friday, Commerce Ministry stated that exports have been growing since last 9 months and it comes as a positive sign for the economy. In the last month, 15 sectors, out of 30, showed increase in exports.