Indian standard shares catalogues shut nearly 2% higher chasing tough international peers, as Democrat Joe Biden now the U.S President-elect, stirred nearer to triumph in the US presidential election.
Sensex settled at 41,340.16, up 724.02 or 1.78%, while Nifty climbed 211.80 points or 1.78% at 12,120.30.
The surge in global markets lifted Indian equities as well, with the benchmark Sensex soaring 1.8% and erasing all its losses for the year, even as the US stares at a divided Congress and uncertainty over the outcome of the presidential election.
Yet even today, 95% Indian Traders are losing money. 95% sounds like a pretty high number and sometimes people don't really believe it. So here, read this. The CEO of Zerodha, Nitin Kamath, has publicly shared that over a period of 1 year, over 99% of the traders lose money.
For a long time, investment for Indians was all about real estate, land and gold. In fact, the new avenue of investments like the stock market mutual funds future and options have gained momentum. In recent years many Indians still hold this belief that the stock market is a gamble and they mostly fear of loss in this industry.
So much so that the penetration of the equity market lies between 2.5 to 3 percent of the total population. This figure is way less as compared to economies like the united states japan etc. But is it so? Is the stock market about losses? Practically that is not the case.
Any kind of investment be it in the stock market or in gold it is important to have the right knowledge about it. With the right knowledge about the theoretical aspect of the stock market and knowing how to apply it practically bears a positive result. As beginners there are certain tips one must keep in mind to avoid loss in the stock market world. In this article we are going to discuss five tips in this regard.
Let's get started with the first tip which is carry out your own analysis in order to invest your hard earned money.
Remember not to follow anyone blindly. Be it brokers or your friends. Always remember a simple fact no one can manage your money or finances better than you. Thus make it a point to learn how to do an analysis of a company and its financials before investing.
Arrive at any decision only after carrying out a thorough analysis of any stock. Having said that you surely can discuss the outcome of your analysis with other independent investors or brokers take their views rather than going with their views with closed eyes.
Now there are circumstances where one does not get time to invest for detailed analysis of stocks or it might not be appealing for certain people. Well in that case it is better to choose a mutual fund to invest in where your pooled money is managed by professional fund managers who have the proper training for that work.
The second tip is that beginners must say no to the penny stock. Avoid going down that road. There are certain naive investors who think of investing in penny stocks while starting out in the stock market that is they often start to buy stocks that are available at lower rates like 20 and 25 rupees without carrying out the analysis of that firm.
They often think that it is better to buy 100 to 200 shares at 20 to 25 rupees as compared to 10 or 20 shares with a price range of 500 200 rupees. They further speculate that even a slight hike in the stock market would incur them profit with the penny stocks in hand. There are some beginners who think that the companies that get newly listed in the stock market usually have a lower stock price.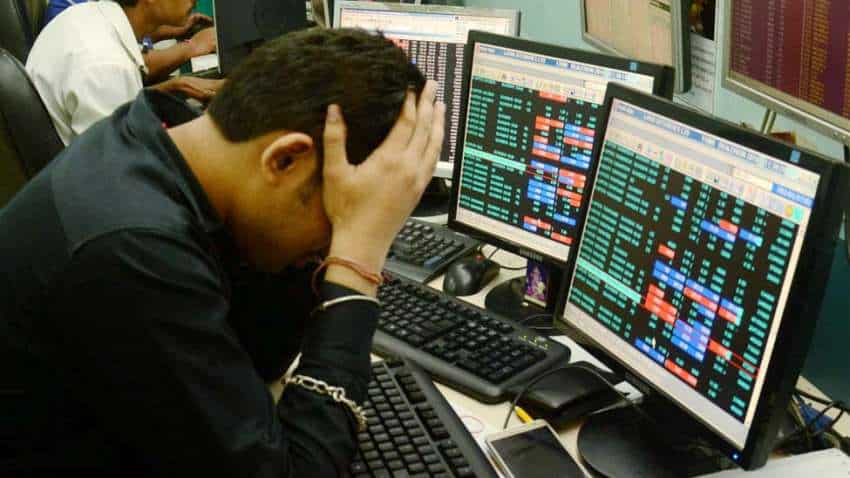 Well it's important to bust this myth. There are many firms that are old in the stock market and still would have their stock price ranging between 10 to 20 rupees. The declined stock price is mainly the result of the continuous bad performance of the concerned firm in the market. That results in reduced market capitalization as well.
Thus before investing in penny stocks make sure to find out the reason behind a very low price of the stock. Unfortunately, the detailed information about a number of penny stocks is not readily available due to which analysing those stocks in particular becomes difficult.
The third trip is patience ace investor Mr warren buffet says only buy something that you would be perfectly happy to hold if the market shut down for 10 years well one quality that you will find common with every investor is patience in order to buy the stocks at the right valuation.
It is important to have patience at times when we have money in our hands we make decisions in haste and end up buying stocks at a random valuation. Mr Buffet once quoted that the cash he owns is greater than the sum total of the amount from his successful investment. If you opt for long-term investment, then you need to give time for it to perform.
This does not mean that you invest in random stocks and wait patiently. Choose the right stock after thorough analysis and then wait patiently.
The fourth tip is to not start out in the stock market with a large sum of money. When one is new in the market he or she is usually unaware of the many practical facts or concepts and they lack sufficient expertise in the beginning. Due to this the chances of loss become significant.
Thus it's recommended to start with a small amount. If you are beginners the fifth and the last tip is stay away from stock tips. The stock tips provided by others must be avoided and one must trust his or her analysis and research. In fact, several scams have also surfaced in recent times relating to stock.