Online Retail Grocery market in India to make a fortune of around $3 billion in 2020 alone, Online Grocery Services Market is Booming Worldwide revealed by Latest Study.
The online grocery market in India is expected to make a sale of around $3 billion in 2020. With social distancing and norms of new normal, consumers are turning their focus toward online grocery shopping that is not only convenient but is a safer option.
Initiatives like no contact delivery, online payment, etc., these things have lured people towards buying their monthly grocery from various online platforms like Big Basket, Grofers, Amazon and many more.
The online grocery market in India is expected to see significant growth. People are turning towards the online portal for getting the groceries instead of walking down to the neighbourhood vendors.
Before the pandemic hit India, the grocery delivery segment was not performing that well but when the lockdown was imposed the stockpiling helped it to grow significantly.
If we go by the estimation made by experts, then the online grocery shopping industry is expected to see a rise in the sale by 76% in 2020 as compared to 2019. While India was under lockdown a number of neighbourhood shops closed. This coupled with many vendors returning to their homes.
And finally the concerns regarding safety pushed people to opt for grocery shopping. The need was facilitated by online platforms like big basket, amazon, JioMart and Grofers. Traditionally we Indians have been habitual of buying groceries from kirana stores and vendors. Almost 90 percent of India's grocery retail sale is constituted by such stores.
They provide almost everything one needs in grocery for day-to-day usage. But the Indian e-commerce space is witnessing a buzz by consumers where they have started to favour online shopping of groceries.
With the safety concerns surrounding coronavirus and a large section of the citizen working from home, the dependence of consumers on the online platform has increased significantly.
The establishment of new normal in India has compelled every sector to adjust and adopt ways that prove effective on the safety as well as hygiene factor. People need to follow social distancing at public places and even at the kirana stores which takes a lot of their time.
On the opposite side online grocery shopping with contactless delivery not only saves their time but is safer as well.
In fact, individuals working from home and trying their best to balance their work and life find it convenient to order the monthly groceries online with a few clicks on the mobile app. The increased internet penetration and boom of digital payment have acted as the added benefit in this case.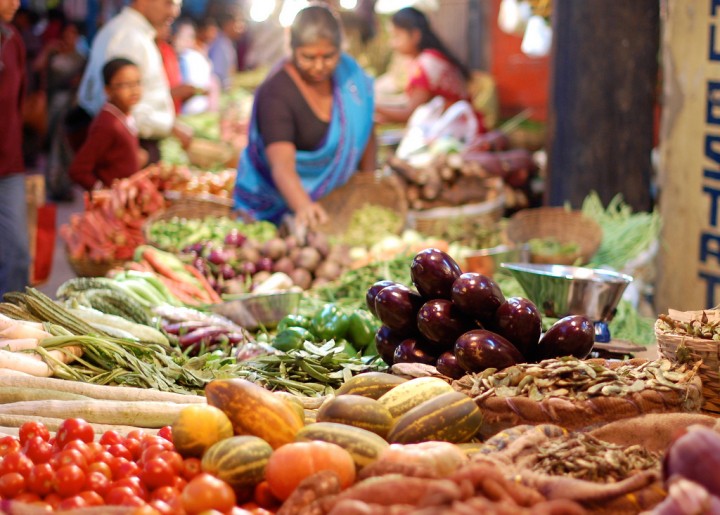 If this pattern continues then it's estimated that by 2023 the online grocery shopping market would increase to 1.2 percent of the overall retail market from just 0.2 percent at present.
Let us now have a look at the presence of various online platforms in the grocery market in 2019 to 2020. The market share of online grocery stores was like this. Big basket 35.2 percent, Grofers enjoyed 31.5 percent of the market share, amazon 31.20 and 2.10 of the total market share was enjoyed by other online grocery stores.
Among these Big Baskets and Grofers have their operation in more than 24 cities. Whereas amazon's only grocery service is operational in about 40 cities. Moving on to the changing online grocery market the pre-covered era online.
Grocery stores like big basket, grocers and amazon were popular options among the consumers who shopped online but the lockdown imposed surge in demand eventually led to new players joining this.
To start with, Zomato tied up with the grocery stores local government authorities and retail chains in order to provide the needed groceries to the people right at their doorstep. Swiggy partnered with several FMGC brands such as ITC, HUL, PNG, Godrej, Mariko, Adani, Wilmer's and entered the grocery delivery segment too.
The online grocery service is not only limited to the food tech start-ups in India. During the lockdown a number of start-ups belonging to completely different segments expanded their services to online grocery delivery.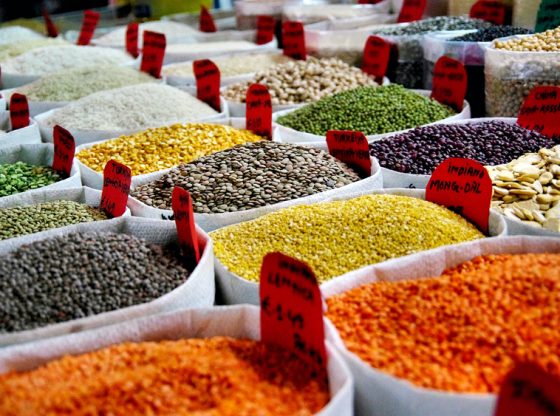 The examples are that of bharatpay belonging to the digital payment space and Mesho which is a social e-commerce platform.
Both of them started the work of online grocery delivery so that the essentials reached the consumers on time and ensured that the supply chain does not break. Amid the lockdown and even after that bharatpay has made claims that it will efficiently connect the customers to its massive network of 2 million neighbourhood groceries, pharma stores and dairies, etc.
The list was joined by uber that came up with the last mile delivery service campaign in collaboration with big basket. Further the firms belonging to the business to business supply chain sector like shopkirana also joined the bandwagon. Snap deal inked to deal with local wholesalers to make intra-city deliveries.
It is also working in collaboration with local Kisan mandi's present in metro cities to speed up the delivery of packaged food items and daily essentials like pulses salt sugar cooking oil etc.
So looking at these initiatives it can be said that the online grocery shopping industry is all set for a boom but one point that needs to be addressed.
At present is a shortage in the manpower with disruption in the supply chain. The lockdown and even when it has been lifted up the restrictions posted by either state government or local authorities did lead to problem in the supply chain.
But the delivery start-ups worked in unison with the state as well as local authorities to ensure an easier process.
The government is unlocking things in a step-by-step manner hence the issue of supply chain and manpower is getting better. Thus factors like smart shopping convenience and hygiene concerns are making online grocery shopping as a preferable option for people.
If things continue at the speed, then in coming years India is all set to see a sharp hike in this industry. It will be interesting to see how the delivery start-ups and other players work in collaboration to incorporate the new normal.