Epic Games v. Apple Law suit:
August 2020- A current lawsuit brought by Epic Games against Apple, in the United States District Court for the Northern District of California, related to Apple's practices in the iOS App Store.
Epic Games specifically had challenged Apple's restrictions on apps from having other in-app purchasing methods outside of the one offered by the App Store.
Epic Games' founder Tim Sweeney had previously challenged the 30% revenue cut that Apple takes on each purchase made in the App Store, and with their game Fortnite, wanted to either bypass Apple or have Apple take less of a cut.
On August 13, 2020- Epic implemented changes in Fortnite purposely  to bypass the App Store payment system, prompting Apple to block the game from the App Store and leading to Epic filing its lawsuit.
The Countersuit by Apple against Epic Games:
On September 8, 2020- Apple filed a countersuit against Epic.  Apple asserted in their suit that Epic breached their contract and was seeking to block the use of Epic's payment system from any app, including Fortnite, on the iOS storefront, and sought monetary damages to recover funds that Epic had made while their version of Fortnite was active on August 13, 2020.
Epic Games Vs. Google: (Epic's lawsuit on a second tech corporation)
Epic also filed another lawsuit, Epic Games v. Google, the same day, which challenges Google's similar practices on the Google Play app store for Android, after Google pulled Fortnite following the update for similar reasons as Apple.
However, Google has stressed that the legal situation around their case is not the same around Apple's.
The events and initial actions on Epic's lawsuit against Google were brought on the same day as Epic's suit against Apple, but Google stressed the legal situation around their case is far different.
Google asserted that the Android operation system does not have the same single storefront restriction as Apple's iOS, and thus allows different Android phone manufacturers to bundle different storefronts and apps as they desire.
Google said they are negotiating with Epic Games far differently from Apple in their case.
Here's why Epic games is suing apple over fortnite:
Something finally not Christopher Nolan related is heating up the world of Fortnite. What began with a simple in-game discount on Fortnite's proprietary currency against bucks escalated to the wildly popular battle royale game being de-listed from both the Apple app store and the Google play store. It went on to a full-blown anti-trust lawsuit complete with a 1984 theme parody video to boot.
To put it in simpler words- Apple and Google generated a lot of profits from Fortnite through their App stores. Now Epic games is 'dabbing' on the haters saying that took years off their life.
What does Epic a company worth 17 billion dollars hope to achieve by doing this?
On Thursday epic games announced the fortnight mega drop a 20% reduction on all monetary offers inside of Fortnite. Basically everything involved in buying custom cosmetics to other in-game goodies stuff. In doing so they offered the option to pay. Epic games directly rather than paying through a company like Apple or Google which would take a 30% cut of the proceeds a fee known as the "apple tax" in spite of the fact that both companies do this and generated 43.4 million dollars.
In consumer spending globally on Apple's app store and 3.4 million dollars to the google play store in the last 30 days and on average in-app purchases through fortnight yield up to 13 million dollars for Apple and 1 million dollars for Google in a 30-day which is a sizable chunk of passive revenue for both of these tech giants.
That could theoretically disappear if Epic were to implement direct payments not to mention it's against their rules. So Apple promptly booted fortnite from the app store with Google following suit later that day in a statement.
Apple even said that Epic enabled a feature in its app which was not reviewed or approved by Apple and they did so with the express intent of violating the app store guidelines regarding in-app payments that apply to every developer who sells digital goods or services.
Apple claimed epic games was trying to seek a special deal for themselves to pay less money and in a post on Epic's website they clarified their position.
We don't seek a special exception for Epic. We firmly believe apple's policies must be changed for all developers for over a decade apple has single-mindedly crafted and proliferated a tangled web of rules and policies to impose a 30% tax on apps while preventing competitors from offering a better deal
Epic also notes in their statement that this is 10 times the amount what a typical transaction would cost on other popular payment platforms and they repeatedly assert that their goal is to pass on savings to the consumer.
So when apple removed them from the app store they did exactly what Epic games wanted them to do because much like us trying to play fortnite.
Apple and google quickly found themselves helplessly walled in not by a teenager with their body weight and crafting materials but by a massive lawsuit.
Epic games clearly anticipated this response and baited Apple into a lawsuit filing a legal complaint against apple alleging monopolistic practices and anti-competitive restrictions on mobile device marketplaces and because drawing up legal papers of this size and stature isn't something you can just do in the blink of an eye, Epic games do exactly what they were doing- they have come to play now, fight the real war.
This comes in the wake of increased scrutiny over apple's app store policies in the wake of disputes with popular E-mail management app "Hey Spotify" and encrypted messaging app "Telegram" who also filed an anti-trust suit against apple recently.
Now Epic decided to add salts to injury by releasing 1980 fortnite. A video that not only references that dystopian staple of high school reading list George Orwell's 1984 but it parodies apple's iconic 1984 Super bowl ad, beat for beat.
The video ends with a call for players to join the fight to stop 2020 from becoming 1984 and hashtag free fortnight (#FreeFortnite) presumably for players to use that hashtag and create additional pressure on social media. They know that if there's one thing that's never gone absolutely askew is releasing a hive of angry usually misinformed gamers (including myself) against a perceived foe.
But jokes aside this lawsuit could have major ramifications for not only gaming but app developers worldwide on twitter
Epic game CEO Tim Sweeney said- "Apple said Epic is seeking a special deal but that's not true we're fighting for open platforms and policy changes equally benefiting all developers and it'll be a hell of a fight fascinatingly."
Epic is not seeking monetary compensation from this lawsuit rather they're trying to dismantle the monopolistic practices they claim Apple is enforcing on the marketplace.
Epic is also taking similar legal measures against Google and according to the verge in lieu of releasing a 'savage' (personal but true opinion) parody video they chose to roast the tech giant over their infamous "don't be evil" slogan.
By that 'slogan roasting' they are saying that 22 years later, Google has relegated its motto to nearly an afterthought and is using its size to do evil upon competitors' innovators customers and users in a slew of markets.
It has grown to monopolize although not without their own fair share of controversies Epic games is perhaps in a unique position amongst companies to take on a massive corporation like Apple. Epic alleges that they're doing this to pass on the savings to the consumer and making more equitable marketplace for all and yes a decision in their favour would result in a massive windfall for their company but honestly the people who stand to gain the most are other iOS app developers who don't have Epic games Fortnite's insanely high margins.
But what does all this mean? Can you still play fortnite on your mobile devices?
Fortnite on your mobile device- in the meantime the answer is yes sort of on iOS you can play it if you already have the app installed but you can't update the game to any new patches and if you don't already have it installed there is no way to install it at this time.
As for android the same set of stipulations applies to the Google's play store but because android allows for more options than IOS, you can install the game and access new content by installing it directly from epic games or if you have a Samsung device through the Samsung galaxy store instead.
This Epic battle between major tech giants is one that could lead to major shake-ups in the worlds of gaming corporations and multi-national technology businesses.
Why is this lawsuit between two corporations almost Cinematic?
Grab your seats and enjoy your movie!
The Backdrop:
Fortnite an online action video game developed by Epic games was released in 2017. In no time, it became a fan favourite and broke multiple records. Fortnite holds the record for the most concurrent players (10.8 Million Users). It generates over $4.8 billion across 2018 & 2019.
Fortnite is a free-to-play game and makes money through purchases made by players within the game. These purchases include game currency, outfits, packs, etc.
Epic games grew meteorically and reached a valuation of over $ 17 billion in April 2020.
Fortnite is available to play on mobile devices the smartphones and tablets. It can be downloaded from the Play store (Android) and the App store(Apple).
When players make purchases within the game, they pay it via the app stores.
Apple and google take a 30% cut from the revenue generated from these purchases.
The Plot Twist:
Epic has always been against this charge and decided to build its own payment system.
This gave the users the option to buy game stuff at cheaper prices.
For example, players could purchase in-game currency for $9.99 from the app-store and for $7.99 directly from Epic.
The Interval: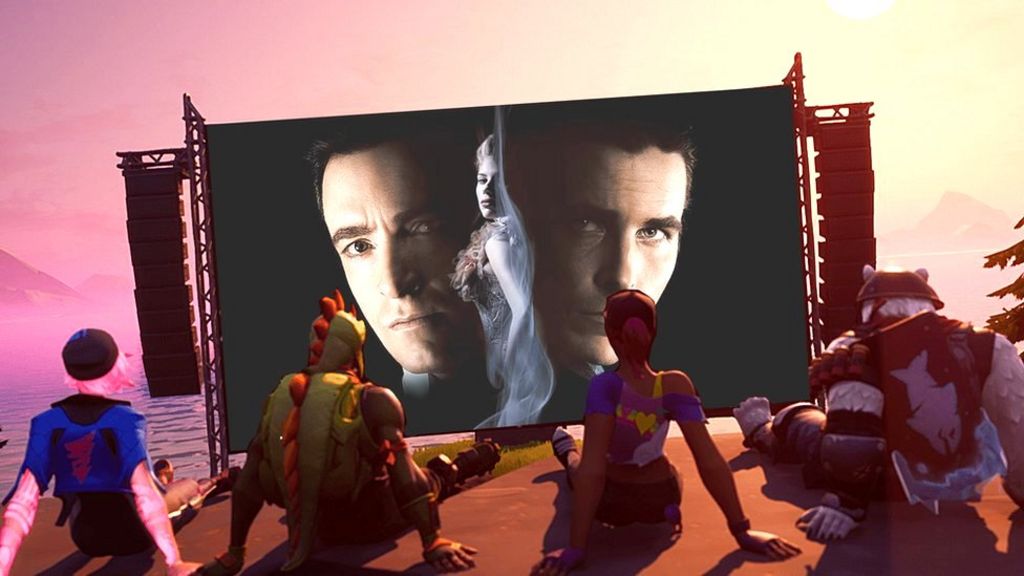 Grab some Popcorn and a Diet Coke as it gets even more EPIC after this!
Since Epic circumvented the system and violated agreements, Apple banned Fortnite from its App Store.
A few hours after Apple's ban, Google also banned Fortnite from its Play store.
Epic immediately lashed out at Apple, publicly accusing apple of anti-competitive practices and unlawful terms.
The Climax:
Epic game has sued both Apple and google for the 30% charge on app store purchases. Epic says that – "we are fighting to change mobile app stores to be more fair."
Epic has also tried to get Fortnite back on the App store via an emergency restraining order but failed.
Epic has claimed that Apple has caused irreparable damage to Epic's reputation.
Apple has countered saying that it has helped market Fortnite and earned Epic over $500 million through the App Store.
The Anti-Climax scenes:
In a move that may reek of personal vendetta, Apple has banned users to login to games developed by Epic using the "Sign-in with apple" option. Apple announced that this option would be disabled from September 11.
For now, there is a court case involving epic, Apple and Google. Epic is seeking a more democratic ecosystem, while Apple is seeking monetary compensation for the damage caused my Epic.
Whatever the outcome of this one, this is surely going to get more interesting especially for.
The Notable Dialogues in this cinematic Tech- business war:
"Epic portrays itself as a modern corporate Robin Hood, in reality it is a multi-billion-dollar enterprise that simply wants to pay nothing" – Apple

"Epic does not seek monetary compensation from this court for the injuries it has suffered" – Epic

"Epic Games took the unfortunate step of violating the App Store guidelines. As a result, their Fortnite app has been removed" – Apple
We'll just have to wait and see who walks away with the "Victory Royale" but in the meantime tell us what do you think you think:
In the war between a Multi-Billion Dollar Corporation that is for money, or a Multi-Billion Dollar Corporation that is for money-
Is Epic games doing the right thing? What do you think is actually going to come out of all of this?
Let's discuss in the comments below.