Financial technology (Fintech) is a technology that works on improving and automating the delivery and use of financial services. Fintech startups help business owners and consumers to manage their financial operations, processes better backed by specialized software and algorithms that can be used in digital devices. In short, Fintech, the word, can be broken down into two words, "financial + technology". 
Fintech now offers services to different sectors and industries like education, retail banking, fundraising and nonprofit, and investment management among others.
Digital banks, payment wallets, to UPI apps have changed the face of how transactions used to happen in the 1990s. Simply put, fintech startups streamlines the distribution chain of electronic payments and transactions. Not only has it improved the completion rate of payments, but also revolutionised e-commerce, hyperlocal delivery, online services etc.
But, in India, a boost to digital payments was seen after November 2016, when India moved towards demonetisation. Overnight, fintech companies got the spaces in the Indian market they needed. While some fintech startups such as Paytm, MobiKwik, PhonePe, PolicyBazaar etc. were there before 2016, but, some came with the chance to enter the Indian bazaar post-demonetization. 
Here, we have listed down the top 10 promising Fintech startups for 2021-
1. Paytm
Paytm is India's largest payments company that specializes in digital payment systems, digital wallets, e-commerce. Its headquarter is in Noida. It s a multinational technology company that offers its services in 11 Indian languages and offers online use-cases like mobile recharges, utility bill payments, travel, movie booking and payments, and events bookings as well as in-store payments at grocery stores, fruits and vegetable vendors shops, restaurants, parking, tolls, pharmacies and educational institutions just by scanning the Paytm QR code.
It is a comprehensive payment solution that serves over 8 million merchants and allows consumers to transfer money from one bank account to another at no fee. Founded by Vijay Shekhar Sharma, Paytm is owned by India's largest mobile-internet firm One97 Communications. Its investors include Japan's SoftBank, SAIF Partners, China's Alibaba Group and Ant Financial.
As per the company, over 20 million merchants across India use their QR code payment system for facilitating payments. Alongside, the company generates revenues from advertisements and paid promotional content. Earlier, as per the media reports, One97 Communications, the parent company of Paytm, is planning to issue fresh shares worth Rs 12,000 crore, or $1.6 billion, in an initial public offering (IPO) scheduled for later this year.
2. Phonepe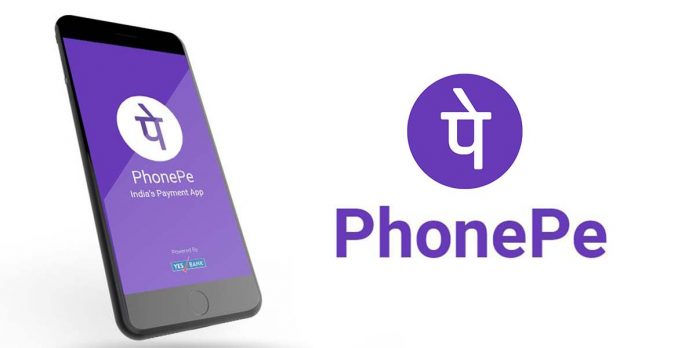 Founded in December 2015, PhonePe is an Indian digital payments and financial services company based out of Bangalore. Its founders are Sameer Nigam, Rahul Chari and Burzin Engineer. The PhonePe app, based on the Unified Payments Interface (UPI) hit the markets in August 2016.
Similarly, like Paytm, the PhonePe app is also available in over 11 Indian languages. PhonePe facilitates users to send and receive money, recharge mobile, pay utility bills, or pay at shops, buy insurance and mutual funds and gold. Secondly, PhonePe also allows its customers to book Ola rides, pay for Redbus tickets, and book flights and hotels on Goibibo via the Switch platform.
For the first month of FY21, Phonepe recorded 1189.89 million transactions summing up to Rs 234,023.33 crore. The company launched its PhonePe ATM in the first month of 2020 that enabled neighbourhood Kirana stores to dole out cash in real-time to customers. PhonePe is one of those few Indian companies to allot employee stock options (ESOPs) to all its full-time employees.
3. ZestMoney
ZestMoney aims to cater to everyone to live their dream today & provide affordable EMIs. Founded in 2015, ZestMoney is one of the largest and fastest-growing consumer lending fintech companies in India. Their USP is to provide instant financing, at the checkout with the help of technology to make life more affordable for each customer. They aim to democratise the payment of EMI, as they think EMI should be available to everyone and not only those who have a credit card or have a credit score.
ZestMoney is built to be the fastest means to pay in EMI on popular online & offline stores. This can be done by augmenting the best of mobile tech, digital banking and AI. ZestMoney was founded by digital finance & technology professionals, Priya Sharma, Lizzie Chapman and Ashish Anantharaman, and is backed by leading global digital financial services investors like PayU, Ribbit Capital, Omidyar Network etc.
4. Instamojo
Founded in 2012 by Aditya Sengupta, Akash Gehani, Harshad Sharma and Sampad Swain, Instamojo Inc. is a web-based Indian startup.
It was primarily a platform that used to sell digital goods like ebooks, reports, comic books, music, software, photos, tutorials amongst others by listing and sharing the web link of those items with others. As per reports, the company has over 4,300 sellers. Sampad Swain, co-founder at this startup once shared that he got the idea for starting Instamojo when he started a newsletter having video interviews of entrepreneurs. The company had received funding from angel investors like Rajan Anandan and Sunil Kalra. Instamojo pays the seller "90 per cent of every successful transaction". 
Instamojo aims to help Micro-entrepreneurs, startups, MSMEs through using their suite of offerings like payments, free online store, logistics, credit, and financing, etc across mobile & web to instantly start, sell, manage and grow.
More than 1,500,000+ MSMEs From 29 States And 7 Union Territories and 100+ Million Customers Have trusted Instamojo. 
In Late June, Mastercard announced a strategic, undisclosed investment in Instamojo. The investment aims at digitising and scaling millions of MSMEs and gig workers by setting up online stores, accepting digital payments and reaching out to customers.
5. Razorpay
Started in 2014, founded by two IIT Roorkee alumni, Harshil Mathur and Shashank Kumar, Razorpay is considered India's first full-stack financial solutions company. The company aims to enhance the payment experience of its over 300 million end consumers. They do it by enabling Indian businesses, whether big or small, to accept payments digitally with minimal effort and maximum ease.
Razorpay, which once was a payment gateway provider has grown to a solutions-driven organization that has an extensive products suite to accept and disburse payments as well as raise capital and park money.
As per their LinkedIn handle, Suite of Razorpay products comprises Payment Gateway, like "Payment Links, Payment Pages, Subscriptions, Smart Collect, Route, Razorpay Capital, RazorpayX, Payroll and Thirdwatch."
Razorpay was started in 2014. Just a short few years later, Razorpay has evolved into an 800-odd strong organization with some of the best talents in the country helping some of the best companies manage their money movement seamlessly.
6. ETMoney
ETMONEY App, coming from the house of Times Of India Group, is a fully integrated mobile platform that offers services across all sections that touch upon a user's financial life – be it investments, insurance or borrowing.
It looks after managing expenses to tracking investments of its customers, from generating extra income through investments to managing money saved in taxes, ETMONEY is a one-stop solution for all financial needs.
ETMoney claims to be simple, secure, real-time, automated and insightful to use. It is trusted by 40 Lakh Indians and enables users from 500+ cities.
7. Upstox
Founded in 2010 by Raghu Kumar · Shrinivas Viswanath Upstox aims to make financial investment easy, equitable, and affordable for all Indian investors. It offers services like online investments in stocks, derivatives, commodities, currencies, mutual funds and ETFs for both professional traders and investors. It keeps full transparency in pricing by offering "zero brokerage on equity delivery trades" and a brokerage fee of Rs. 20 per order for intraday, F&O, commodities, and currencies.
This combination of the global-Indian model of Upstox reflects the core values of its Indian-American antecedents of its co-founders, who have brought together the knowledge and experience of working in both the Indian and US financial markets.
Upstox serves its customers with its high-tech online trading platform and the best-in-class services every step of the way—right from opening an account to executing trades and beyond. The company has made investing in stocks simpler and more independent. 
8. Cred
Established in Bengaluru, Karnataka by Kunal Shah in 2017, CRED is an Indian fintech startup that is a one-stop solution for financial services. CRED allows its users to make credit card payments through its app and they also get rewarded. Later, CRED also introduced a feature allowing customers to pay house rent and introduced short-term credit lines
CRED is a "members-only credit card management and bill payments" platform that works on the reward system, promoting its users to use the platform. 
This fintech startup operates an app that allows all of its customers to access a range of additional services such as credit and a premium catalogue of products from high-end brands. 
Customers can access features like the ability to track spending across various credit cards, and get reminders. Cred is backed by angel investors such as Falcon Edge Capital, Coatue Management, Insight Partners, DST Global, RTP Global, Tiger Global, Greenoaks Capital, Dragoneer Investment Group, and Sofina.
9. Lendingkart
Founded in 2014 by Harshvardhan Lunia, Lendingkart Group aims to make working capital finance available to all entrepreneurs at their fingertips. With this, they can focus on business instead of worrying about the gaps in their cash-flows.
Lendingkart Technologies Private Limited is a fin-tech startup that helps entrepreneurs in the working capital space. The Company's technology tools are based on big data analysis that helps lenders to evaluate borrower's creditworthiness and provides other related services.
Lendingkart Finance Limited (erstwhile Aadri Infin Limited), is a non-deposit taking NBFC, helping SMEs with credit facilities in India. The Company has transformed the way small businesses used to avail themselves of lending facilities by making it convenient for them to access credit easily. As per their Linkedin account, The Company employs "technology and analytics tools, analyzing thousands of data points from various data sources to assess the creditworthiness of small businesses rapidly and accurately."
10. Groww
Groww is an online investment platform that enables all investors from novice to professionals to invest in mutual funds and stocks. Based out of Bangalore, Karnataka, the company, as of April 2021, has raised over $140 million, at a valuation of $1 billion.
Founded by Lalit Keshre, Harsh Jain, Ishan Bansal, and Neeraj Singh (former employees of Flipkart) in 2016, Groww primarily was a mutual fund investment platform. The company began its operations through a WhatsApp group and other social media platforms, creating communication with members on topics relating to investing and wealth management. In 2020, the company entered into stockbroking service.
The platform now is the service provider of direct investments in mutual funds, stocks, initial public offerings, digital gold, and exchange-traded funds.
Disclaimer: Note that the provided top 10  Fintech Startups are not based on any ranking but the discretion of the writer.