The food-delivery giant is all set to be the first among various competitive, emerging Indian tech startups eyeing a listing this year. Zomato is expected to raise $750 million to $1 billion through initial public offering (IPO) in the coming months.
Deepinder Goyal , co-founder and chief executive officer of Zomato stated that unlike traditional IPOs, no investor is likely to exit or take money off the table by selling their shares. This comes from the belief that Zomato is all set to be a $50 billion company in the coming 5 years.
It has also been reported that the IPO will most probably be a 100% primary one. This indicates that the food delivery giant will end up raising more capital. In pre funding rounds the food giant was valued at $5.4 billion. In it's recent IPO, the company is all set to increase its valuation to $6-8 billion.
In its pre-IPO exercise, restaurant aggregator Zomato had increased its paid-up capital by three times from Rs 535 crore to Rs 1,448 crore ahead of its proposed initial public offering to take place in the coming future.
It has been reported that the development comes at a time when the fundraising ability of the startup had been crippled due to the restrictions imposed by the Indian government on the Chinese investment after a stiff standoff at the border. India in its pursuit to cripple investments from China had introduced laws to restrict investments from countries sharing their border with India, making it compulsory for the investments from these countries to seek Indian government's approval before investing.
It is to be noted here that the Jack Ma's Ant Capital is a key investor in the food delivery giant Zomato. As aforementioned, under the latest rules, any capital infusion by the group will need prior government approval. Last year, Ant Capital  eagerly wanted to infuse funds into Zomato and even made an application to the Indian government seeking their approval. However, the Chinese company did not get any approval for the same. This had prompted the startup to look at alternative funding options.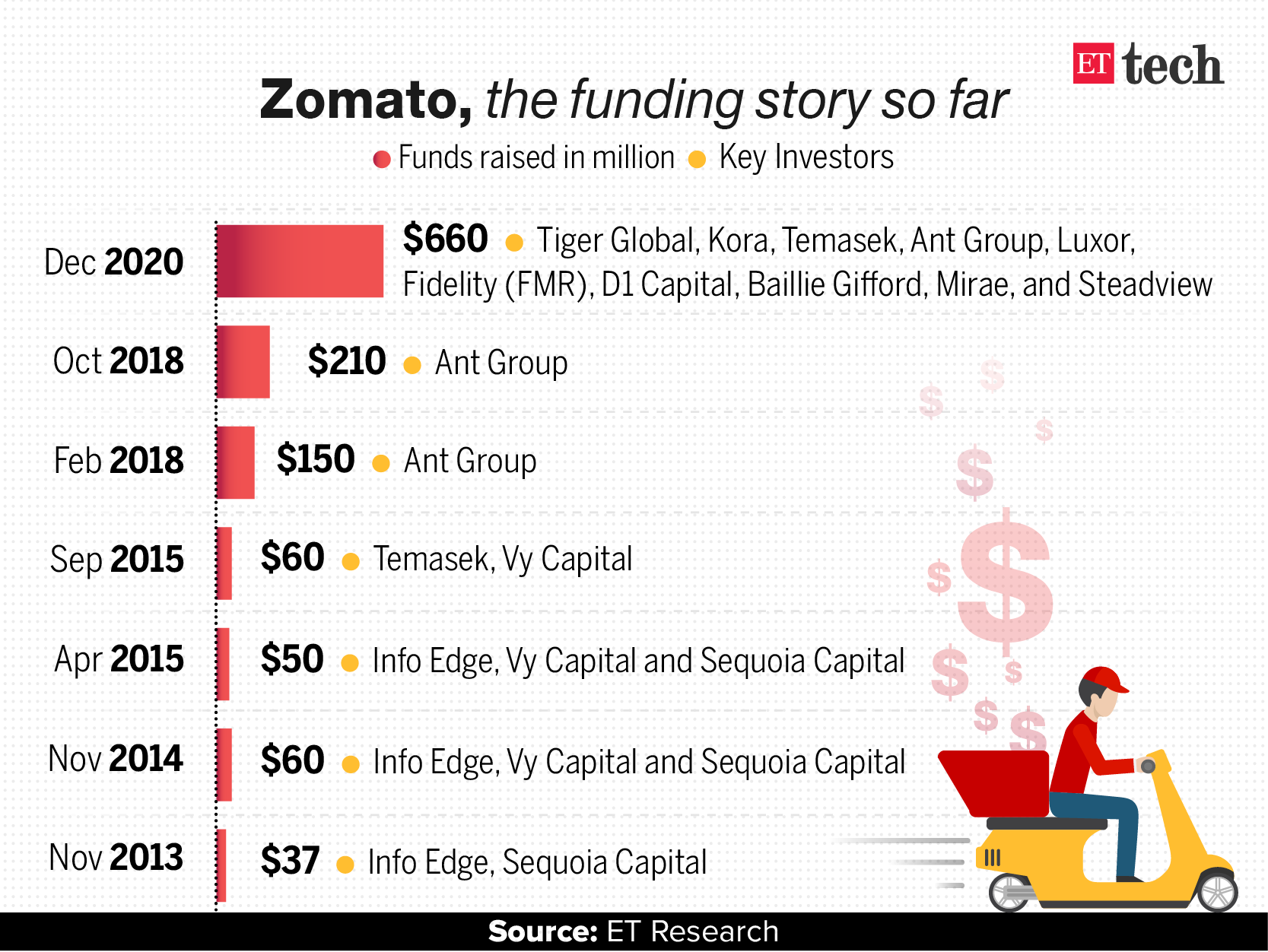 A person familiar with the matter stated that "IPO is the best option in the current scenario compared to a private placement since the rights of Ant Capital will be diluted proportionally along with other investors of Zomato".
A founder of a startup stated that "The IPO will be path-breaking for Indian markets and a successful listing on Zomato in India would encourage many more homegrown startups to consider a domestic listing,". He further added that "It would be interesting to see how they go about valuation and pricing since this would act as a benchmark for many more startup listings to come."
The recent IPO also comes after Swiggy was in talks to raise $800 million for its various ventures of home delivery, swiggy stores and for more integrated reach in the urban area. Zomato being an arch rival of Swiggy , as both the food delivery companies are the ones with maximum market share, has come up with it's ambitious IPO to raise its valuation even amidst crippled funding from china.