TCL Electronics says that they will start the year at CES 2021 with announcements related to the next-generation Mini-LED technology.
Kevin Wang, the CEO of TCL Industrial Holdings and TCL Electronics said that TCL is feeling proud to be at CES 2021 and a member of this big industry. Being the leading consumer electronics brands of the world and the second largest TV brand at America, now their mission is to make life intelligent with innovative technology through the help of AIxIoT strategy. They are committed to provide the best smart products and services to users.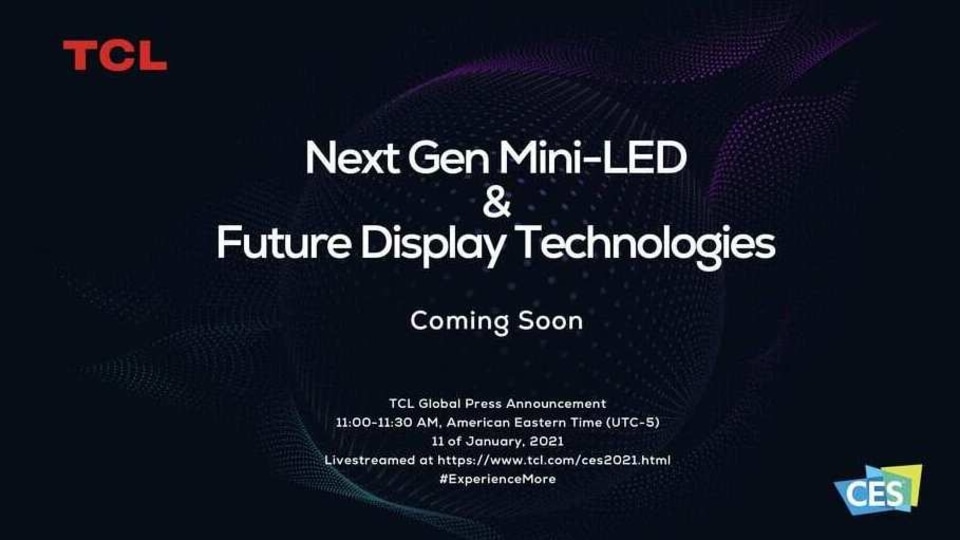 The CES 2021 will be the first-ever 'digital CES' that will start from next week on 11th January. TCL says that it will join many sessions at CES 2021 which also includes the Global Press Announcement and will also share the newest technologies for displays and presenting a full range of smart home appliances for users to Experience more. TCL produces a large number of Mini-LED and QLED TV's, soundbars, smart home appliances and mobile devices.
At the CES 2021 Global Press Announcement on 11th January, the company is planning to showcase its innovations in Mini-LED and future display technologies.