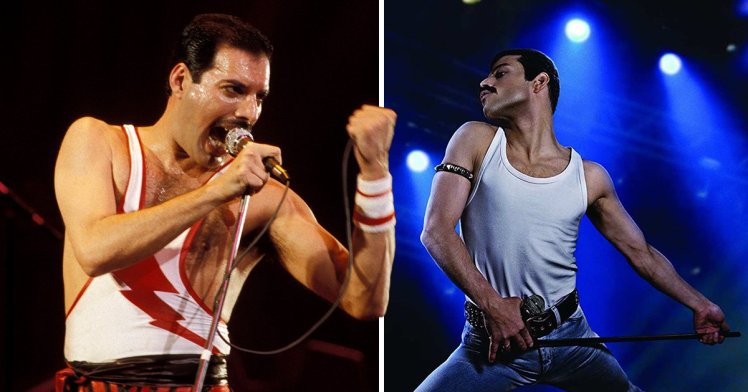 A 90-second trailer for the biopic of Freddie Mercury from the legendary group Queen has finally been uploaded on YouTube, and leading the movie as the protagonist is none other than Rami Malek himself. Bohemian Rhapsody is set for release on 2nd November 2018, and the Primetime Emmy Award winner has finally given his fans a first glance into his portrayal of Freddie Mercury on 15th of May itself.
The movie Bohemian Rhapsody is produced by mainframe companies like 20th Century Fox and Regency Enterprises, and has been through an on and off production cycle since 2010. In the subsequent years, the cast and crew of Bohemian Rhapsody saw many major and minor controversies including the firing of the previous director Bryan Singer, and Sacha Baron Cohen leaving the project and quitting his role as Freddie Mercury midway. However, in the end, Rami Malek was chosen to play the role of the legendary singer, following which Malek spoke to his fans about the gravity of his role, and how he felt privileged to receive this "career-defining role".
The trailer revolved around many memorable sections of Freddie's career; starting from Mercury's shift from elegant ballet-tutu outfits of the 70s, to his butch preferences in the 80s. The short clip also showcased many of the key moments in Queen's career, like the creation of their legacy, Bohemian Rhapsody, and the run up to their life changing performance at Live Aid in 1985. The biopic is also set to cover some delicate moments of Freddie Mercury's life including him discovering his sexual preferences, followed by his suffering from AIDS, until his unfortunate death in 1991. Despite the fact that the short teaser has not yet shown any of the aforementioned points, Rami Malek has promised that he filmed his role as Freddie Mercury truest to the original character, and was satisfied at being able to do justice to the legendary singer.