Sustainability calls for maintaining a delicate balance between the Environment, Economics and Ethics. 
There were times when we thought that Environmental upliftment can happen only at the cost of Economic glory. But now we know that the two: Environment and Economy complement each other.
By negating the cause of Environment, one shall never dream to sustain country's economy. Environmental chaos anywhere is expected to be succeeded by tripping off entire Humanic systems, created as mere fallible defences.
Since a few recent decades, Climate change has been unwrapping its threatening tricks one by one.
At times, we have managed to play well and dodge those but other times, we failed and that too terribly, at the cost of millions of innocent lives.
Our ostensibly rigid health systems have collapsed.
Our well-integrated trade systems have collided with each other.
Our fairly-perceived Democracy even could not hold onto us in all great respects.
However, Nature's calamity in the face of Pandemic has made us notice that a few countries, incongruous in size, region, nature of Governance or Education, have performed better than a few hegemonic powers.
For example, who would have imagined Taiwan (with Intensive care to stipends) to be better at managing citizen's cause than US.
Liberia, a lesser-known country adopted swift screening. 
Prime Minister Jacinda Arden of New Zealand has exemplified compassionate and clear message to the World, engaging and motivating it's citizenry to get involved in tracing out Covid's deep impacts.
Samoan Islands in US which barely share any limelight other American states do, fared well in eliminating cases altogether.
Denmark, like any other Nordic economy, is expected to have lesser needy at their disposal yet they excelled at protecting the people economically and socially.
Nothing lesser, Colombia even opened its gates to provide in-kind comfort to it Venezuelan neighbours.
The countries that performed best have learned from their mistakes and used available data to continuously improve.
All this can trigger us to consider our long neglected but troubling questions.
Is Democracy the best in tackling Environmental hazards or not?
If so, does a welfare state concept influence the post hazard recovery and rehabilitation?
What can Environmental democracy offer us?
Does the Liberty-Equality-Fraternity trio in a country give birth to an awakened citizenry that in turn asks for more accountability and responsibility towards Mother Nature?
Does it help or hinder climate (change) adaptation, protection and compensation and redress, especially in societies or groups like vulnerable female-headed low-income households and indigenous peoples, the most dreaded subjects of climate change?
We need to introspect and intersect these diverse topics before we encounter another hit by Nature.
Climate Change: Global Risks, Challenges and Decisions is one of the most updated and inclusive academic studies.
It has emphasized  through many primitive parameters that the world's climate is already moving beyond the patterns of natural variability that societies have been adapted to.
The Global Climate Risk Index indicates and analyses the inherent impacts of extreme weather events on different world regions and Nations.
Over 130 countries are highly vulnerable to climate change and over 50 countries are likely to suffer acute impacts of global warming especially tropical countries, which bear the brunt of impending Development, increased expenditure on welfare schemes and balancing Environmental disasters.
The projections of various studies have led Climate Experts to conclude that large and growing populations in countries in South Asia like China, India and even sub-Saharan Africa will be extremely hit by climate change.
Ex United Nations Secretary General Ban Ki-moon exclaimed at the Delhi Sustainable Development Summit in February 2009 – that the time has come to move on from arguing over who caused global warming, and that all countries should now accept a common, shared responsibility for tackling the looming problem.
Therefore it becomes imperative to understand the political compositions of such diverse Nations.
Democracy: A cradle to Environmental concerns
Democracy as a tool may accentuate or even tend to disregard the attempts to lessen the climate change.
We have seen developed Democracies to resist changes in their respective lifestyles as Democracy may empower the political leaders of those countries to make no compromise with the living standards of its population.
For instance, the country may disregard Kyoto Protocol and may not consider its responsibility to help lesser countries cope up with Climate change impacts.
On the other hand, a Democracy and the leaders may empower it's awakened citizenry to raise queries, sign referendums and even protest to raise appropriate Planet concerns.
It may even help sprung up a few revolutionary youths filled with the zeal to serve Nation and Nature, to form pressure groups and impose undue influence on Government of the day to mend their ways, even if they do not contend to the same cause.
Some 3 to 4 decades ago, it was straightforward to sort any environmentalist movement.
Either they were the ilks of non-governmental pressure groups like Greenpeace that got active in 1971 or the unconventional target Interests political parties such as the West German Greens, established in 1980. 
They were generally reigned under the progressive or radical wing of politics, including earlier 20th-century campaigners such as Suffragists and Pacifists.
In the present times, the environmentalist cause is more diverse. It is more integrated to the common will than ever before, being relevant to the ideals of even a common man.
It ranges from the radical activism advocating civil disobedience on the lines of Mahatma Gandhi's non-violent yet impactful approach and Fridays for Future, a movement of school students advocating a change and hoping their governments to act swiftly.
Extinction Rebellion is one such groups, hammering on the government's decision each time they have the potential to harm Environment, in one way or the other.
Authoritarianism and Democratization: what they hold for our Environment?
Democratization on the other hand is the journey or transition from other forms like Authoritarian rule towards Democracy but the process itself inflicts great pressure on natural resources.
Vice versa is even worse.
With countries now bulging towards Nationalism and self-centric approach ie. drifting away from Multilateralism can pose serious challenges for Environmental concerns.
The threat of failure seems to have increased along with other daunting challenges like nation-building and state-formation, national economic reconstruction and growth compete for investments of political guile, social capital, material resources and technical know-how. 
New democracies have more fragility and malleability. Nothing comes guaranteed overlooking at the needs of newly formed Nations, notwithstanding the mounting populist pressures on politicians and the institutions to produce strong economic performance. 
Among some divided societies such transition has the utmost propensity to produce alarming shortfalls in governance and increase in inter-communal violence. 
Opposing politicians sometimes may take undue advantage of the social discontents in ways that cause deep political uncertainty.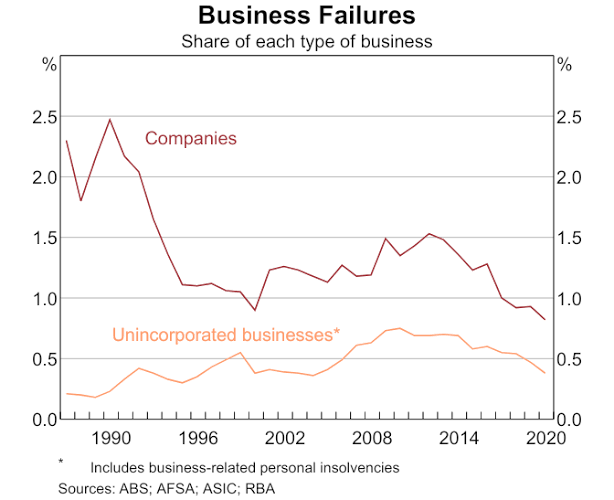 Business and Ethics: A considerate Opinion
Such splinter Interest groups can impose challenges to the behaviour and mould the decisions made by businesses, organisations or governments.
Many such groups try to influence businesses to behave more ethically or act being more inclined to environmental concerns.
More investment has to flow in towards technologies those can sustain the ever burgeoning Human settlements. 
Trickle down effect can begin from the welfare Industrialists like Azim Premji in India, Bill and Melinda Gates foundation in US and the World etc.
With civil wars around in Syria, terrorism at our doorstep, coups and military regimes in Myanmar, trade wars and economic sanctions in contravention with the increased vigilance by Environmental groups, raised concerns of citizenry, the Political leadership around the world has a bigger dilemma.
They can choose to be with their greed and stand for their own ways and terms. But sooner or later, they have to understand the spark in people to protect the surroundings they feel nostalgic about.
Its high time to think, to devise and act considerably.