Despite being a great city, Bangalore is considered as a city with huge traffic which causes a lot of troubles. Check out an honest review about Bangalore traffic.
You have to get to a destination in Bengaluru, then you have to estimate the time for travel, plus add another minimum half hour to it. That additional bit thanks to the brimming traffic that you will find on its streets. Besides being known for being the garden city and IT hub of India, Bengaluru is also infamous for its omnipresent traffic jams.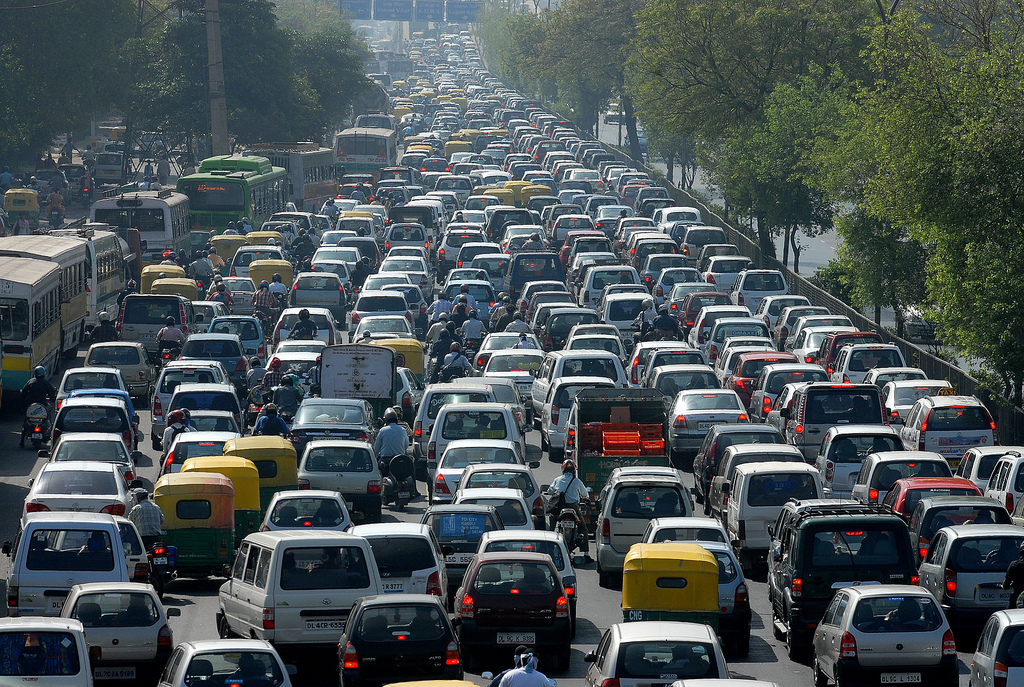 No amount of flyovers, highways or anything of the like can ease the traffic in Bengaluru. This traffic is disillusioning during the peak hours, that is, between 9-10 in the morning and 6-8 in the evening. This owing to the fact that most school and IT professional travel occurs during this time. Thinking of getting somewhere during these hours requires the basic acceptance of the fact that your time of travel will get doubled, literally.
The vehicles you will see in the traffic jams are of a wide range, ranging from buses to cars to bikes to auto rickshaws to cycles- all suffering from the same fate. The causes for the jams are many. One being the fact that the city has a huge number of one-way roads to be regulated for commuter safety.  Other reasons being less appealing like potholes, rain water clogging, bus breakdowns, accidents and at times, cattle walking on its streets!
Every commuter has to go through those atrocious times when they are stuck in traffic jams that go upto a kilometer and show no sign of easing. People have even gotten used to setting aside a part of their work on their mobile devices and laptops for travel time because they get stuck in traffic and do not know what else to do. Bus travel during peak hours often means personal time or time with friends to many.
Thanks to its omnipresent traffic, Bengaluru is also known for being the 'asthma capital' of India. This traffic causes an immense lot of pollution, which can be choking and suffocating to many. Despite the continuous effort to get vehicles emission tested, there are always vehicles that make you want to get off the road, especially when you are right behind one of these in a traffic jam. Another major issue caused due to the traffic in this city is the large number of accidents of varying intensity, the number increasing by the day.
As of 2011, the metro saw the traffic being diverted off the roads to a considerable amount. Corporates and schools are also making constant efforts by implementing car-pooling and relying on public transport. While the traffic in Bengaluru is brimming, it is not impossible to handle it. We just have to look into the right areas and fix them in a convenient way. Nonetheless, as of now, one good way of killing time is  to crib and complain about the omnipresent traffic jams in Bengaluru.