A recent report says that RCS, which has a richer function will now replace SMS globally. The announcement of Google shows that the feature is now available worldwide through Google Messages application. Google RCS Messaging aims to provide Android users with rich messages just like Apple's iMessage without the use of applications like WhatsApp or Messenger.
In the last few years, Google has been cooperating with equipment manufacturers in the mobile industry. It has also collaborated with a few carrier networks in some countries and regions to offer chat functions on the basis of open Rich Communication Service (RCS) standard in Messages.
This function upgrades the regular SMS messages. Now users can send and receive better quality photos and videos, chat through Wi-Fi or data. They can also know when the recipient reads their message and share the response. RCS provides a more dynamic and attractive group chat.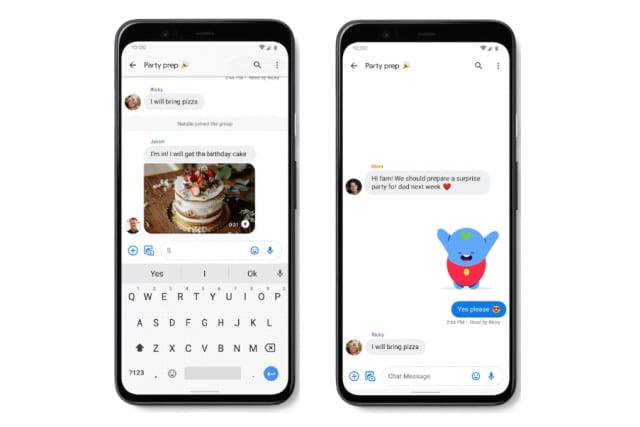 Google also says that they have done an extensive global promotion of the RCS chat function. They want this modern messaging platform to be popular and for everyone who is using Android. Now, any user around the world who uses messages can get modern chat features from their carrier or directly from Google.
RCS will be more secure than SMS. It will use end-to-end encryption to make sure that no users, including Google and third parties can read the content of user's message. It will be a global release but not the final version. Google wants worldwide testing of the messaging platform for users' feedback. The testing of the feature will continue till 2021.
At present, the end-to-end encryption feature is available when both the user and the recipient have installed Google Messages and enabled the chat function. To access the latest features, users have to update the Messages app to the latest version. Alternatively, users can also download the app and turn on the chat function.
It will definitely take some time for RCS to completely replace the traditional SMS. As long as SMS exists, it will be difficult for RCS to replace SMS. It looks like Google is ready to push further for the messaging platform to get more popularity.