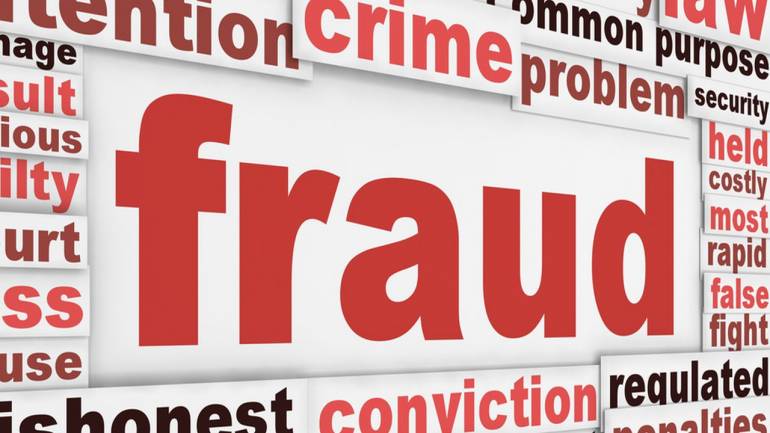 High Profile Scams have been in our news time and again. While some of the scams are never proven (such as the 2G scam), some have been under investigation for years. These scams are so big that affect millions of people at one go while simultaneously effecting the economy of the nation. A lot of these scams are believed to be pulled off by our politicians or their aid.
Here is the list of the top 10 scams of our country.
Coal allocation scam
This scam is still under investigation but the amount involved in it is too high for it to be left out of the list. The scam happened during 2004–2009 and is reported to be a scam of ₹1,856 billion. Prime Minister Manmohan Singh had read a statement in Parliament rebutting this report. The base for the scam has formed since 1992 when a new list of 143 coal blocks was made which was later increased to 194 by the year 2010. In March 2012, CAG drafted a report accusing the government of 'inefficient' allocation of coal blocks and estimated a bonanza of Rs 10.7 lakh crore. It then toned it down to Rs 1.86 lakh crore. The scam led to an FIR against Naveen Jindal, Dasari Narayana Rao, industrialist Kumar Mangalam Birla and former coal secretary PC Parakh.
On March 11, 2015, the Special court summoned former Prime Minister Manmohan Singh, Kumar Mangalam Birla, and P.C. Parakh as accused. On October 1, 2015, the court said that Coal Secretary kept Manmohan in the dark. Further proceedings are still to take place.
PNB Scam
It was the most recent scam to hit our economy. It was disclosed on the Valentine's Day this year to be a 1.77 $Billion Scam (Rs 11,600 Crore). The scam is under investigation and this is what we know so far:
The main accused is Nirav Modi, who was 85th on Forbes's 2017 list of India's richest people. It started with Gokulnath Shetty, a former PNB employee, issuing several fake letters of undertaking (LOUs) without any collateral for Modi.
The bank claims they used fake PNB guarantees to obtain loans from the overseas branches of Indian banks.
It came to light when Shetty had retired and his successor declined to honor Modi's request.
The Commonwealth Games scam
The Commonwealth games of 2010 were criticized even without the alleged scam. It was a very big burden on our economy and had similar international coverage as the recent Rio Olympics. Times of India reported the scam to be around Rs 70,000 crore. Suresh Kalmadi, the main accused, was arrested and later granted bail in relation with the scam. A major setback came when, on 21 September 2010, an under construction bridge near the Jawaharlal Nehru Stadium, collapsed, injuring at least 23 people. There were also reports of snakes being present, ceiling collapsing and a scoreboard crashing down. Toilet paper rolls valued at $2 were costed at $80, $2 soap dispensers at $60, $98 mirrors at $220, $11,830 altitude training simulators at $250,190.
National Rural Health Mission (NRHM) scam
The National Rural Health Mission (NRHM) scam is alleged to be of around Rs. 9,000-crore. Rs.11,000 crore was sanctioned to NHRM in 2005-06 for affordable healthcare in Uttar Pradesh, out of which an anomaly of Rs.5,700 crore has been detected. In the scam, Medicines and equipment were bought from pre-decided companies at inflated rates by arranging bogus quotations and non-existent firms were shown to have applied and awarded contracts.  Evidence has been found against 120 people including political leaders, legislators, top bureaucrats, and agents. The primary accused are former State Health Ministers Babu Singh Kushwaha, Anant Kumar Mishra, then Principal Secretary of Health and Family Welfare, Pradeep Shukla and MLA Ram Prasad Jaiswal. CBI has also questioned former Chief Minister Mayawati.
Satyam Scandal

It broke in 2009 when the chairman of Satyam Computers, Ramalinga Raju confessed to a Rs.7,000-crore accounting fraud. There were 10 people found guilty including Mr. Ramalinga's brothers Rama Raju and B Suryanarayana Raju, CFO Vadlamani Srinivas, former employees and former PwC auditors. Later the same year, 46% of stakes in Satyam was purchased by the Mahindra Group.
Telgi Scam
The Telgi Scam was valued at over Rs 3000 crores. Abdul Karim Telgi and his team made many types of counterfeit stamps including stamp papers, judicial court fee stamps, insurance agency stamps etc. He got hold of government printing and perforating machines by bribing government officials. During raids, fake stamp papers and other legal documents worth over 9000 crores were discovered. STAMPIT, an investigative organization for this scam found Telgi using mobile phones in jail too. The case was later transferred to CBI. Telgi died in Bengaluru after he had multiple organ failures on 23 October 2017.
Saradha Group financial scandal
It happened with the collapse of a Ponzi scheme run by Saradha Group which is an association of over 200 private companies which were believed to be running investment schemes. It collapsed in April 2013 before which the group had collected around 2000 crores from over 1.7 million depositors. Most of its investors were based in West Bengal. The major accused include two MPs, Kunal Ghosh and Srinjoy Bose, former Director General of Police Rajat Majumdar, a top football club official Debabrata Sarkar and Sports and Transport minister, Madan Mitra.
Wakf Scam
Wakf properties are Muslim charitable assets like shrines and cemeteries. According to the minority affairs ministry, the properties have an estimated market value of Rs 1.20 lakh crore. India Today broke the news by individually investigating and interacting with the caretakers of these properties across various locations. In March of 2012, Anwar Manippady, the Chairman of the Karnataka State Minorities Commission submitted a report which alleged that 27,000 acres of land controlled by the Karnataka Wakf Board had either been misappropriated or allocated illegally.
Adarsh Scam
The Adarsh housing society scam broke in 2010 which led to the resignation of the then Chief Minister, Ashok Chavan. It is a 31 story building which was supposed to be made for war widows on a prime real estate in Colaba, Mumbai. In 2011 a judicial commission released its report which highlighted 25 illegal allotments, including 22 purchases made by proxy. The report also led to the indictment of four former chief ministers of Maharashtra: Ashok Chavan, Vilasrao Deshmukh, Sushilkumar Shinde and Shivajirao Nilangekar Patil, 2 former urban development ministers: Rajesh Tope and Sunil Tatkare and 12 top bureaucrats for various illegal acts.
The Fodder Scam
It is a 945 crore scam which has been in the news for the past 21 years. The scam took place by embezzlement of government funds that were made by producing fake bills. It is named Fodder scam because of the fraud in procuring cattle feed. The case spans 64 cases over 56 accused. In 1997, Lalu Prasad Yadav, who has been already convicted in relation to the case twice, stepped down from the post of Chief Minister and his wife took his place. He is accused in 6 of the 64 cases. In the latest development (third fodder scam) in January 2018, Lalu Prasad Yadav has been sentenced to 5 years in jail.