As per the media report by FNB News, As of 2020, the India Agritech Market contains 600-700 agritech startups. Based on revenue in FY2020, startups in the supply chain & output linkage category such as Ninjacart leads the business. Precision farming, consulting, and analytics startups are still in their infancy and confront the problem of revenue at scale.
Cropin is the market leader in precision farming. Agrostar was identified as the market leader in the input market linkage and farming as a service category.
By FY2025, the market is anticipated to grow at a CAGR of 32.0 per cent in terms of revenue. Rising rural smartphone and internet penetration is projected to boost the country's adoption of agritech solutions. By 2025, 410 million additional smartphone users are anticipated to join India's present user base, with rural regions accounting for the majority of demand.
Geographical growth of agritech players to various states is also predicted in the future years. New competitors offering end-to-end solutions along the agricultural value chain are expected to enter the market in the future.
Here, we have the top 10 Agritech startups that one must look out for in 2021-
 India's largest Fresh Produce Supply Chain platform, Ninjacart is a pioneer in getting solutions to one of the toughest supply chain problems globally through its innovative technology. This startup facilitates a medium to connect producers of food directly with retailers, restaurants, and service providers that drive end to end operations. 
Currently, their supply chain enables the movement of vegetables and fruits from farmers to retailers and businesses across 7 Indian cities, every day in less than 12 hours.  Their model is designed in such a way that it cuts down the intermediaries by taking control of the Supply Chain by using technology and analytics.
This agritech is reliable, cost-effective, and has high-speed logistics and infrastructure that solves inefficiencies and reduces food wastage in the Supply Chain.
Headquartered in Bangalore, and founded in 2015 by Sharath Loganathan, Thirukumaran Nagarajan, Vasudevan Chinnathambi, Kartheeswaran KK, Ashutosh Vikram and Sachin Jose, this startup aims to build India's most efficient and largest Supply Chain platform that works tirelessly to improve the lives of producers, businesses, and consumers. In such a short span, their investors include Accel US, Syngenta Ventures, Neoplux, HR Capital, Trifecta Capital, Jo Hirao, Founder of ZIGExN, Accel India, Nandan Nilekani, Mistletoe, Qualcomm Ventures, Tiger Global, Flipkart and Walmart.
Headquartered in Bangalore and founded in 2010 by Krishna Kumar, CropIn delivers future-ready farming solutions and decision-making tools that bring consistency, dependability and sustainability to the agri-businesses. It is an Earth Observation & AI-led AgTech organization that has enabled the farmers to  'Re-imagine Agriculture with Data'.  This agritech startup aims to make the world's ag-ecosystem players sustainably "maximize their per-acre value" with the help of pixel-level data derived from satellite imagery,  along with IoT and field intelligence.
CropIn is well-positioned to take a multi-disciplinary approach to AI, Earth Observation, Agriculture, Meteorology, and Computer Sciences, all of which will work together to provide valuable knowledge to improve the ag-ecosystem and influence a farmer's livelihood. CropIn's SaaS solutions are used by 225 agribusinesses, as well as several governments and non-governmental organisations in more than 52 countries. 
CropIn allows organisations to successfully advance their objectives around Digitization, Compliance, Predictability, Sustainability, and Traceability by leveraging technology. CropIn has digitised more than 13 million acres of agriculture, improved the lives of more than 4 million farmers, and collected data on 388 crops and 9,500 crop types. CropIn has a 92 per cent adaptation score and a 98 per cent client retention rate.
At the beginning of 2021, as per media reports, CropIn, secured $20 million in a Series C investment round headed by ABC World Asia, an Asia-focused private equity firm devoted to evidence-based impact investing. This round of investment was also supported by existing investors Chiratae Ventures, Invested Development, and Ankur Capital.
CropIn is also investing to expand its reach in its target areas throughout the world. CropIn has launched its office in Amsterdam and plans to hire local professionals to help drive development in the European market.
AgroStar is India's leading AgTech start-up, founded in 2013 and located in Pune, with the aim of #HelpingFarmersWin by putting a comprehensive spectrum of agro solutions at farmers' fingertips. AgroStar's technology platform combines agronomy guidance with service and agri input goods to help farmers increase their productivity and revenue considerably. 
They use an extensive amount of data, technology and agronomy knowledge to give the right solutions (advice+products) to Indian farmers. They employ a large quantity of data, technology, and agronomy experience to provide Indian farmers with the best solutions (advice+products).
AgroStar presently has over 5 lakh farmers on their digital service in the states of Gujarat, Maharashtra, Rajasthan, Madhya Pradesh, and Uttar Pradesh. Farmers in these states may get agro solutions during their whole crop life cycle by ringing a simple "missed call" or downloading the company's Android app, which is one of the highest-rated farming-related applications in the country.
AgroStar overcomes the typical farmer concerns of duplication, adulteration, and product unavailability by providing a large selection of high-quality items to the farmer via a simple missed call! Farmers now suffer a massive problem in the form of a lack of real-time and reliable agronomy guidance. Farmers may obtain expert agronomy guidance from AgroStar's "Agri Doctor," which addresses this problem for them. Leading venture capital companies such as Aavishkaar Capital, Chiratae Ventures, Accel Partners, Bertelsmann India, and Rabo Frontier Ventures have backed this startup.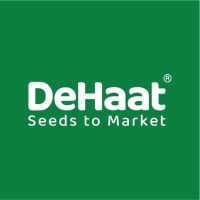 DeHaat, founded in 2012 and headquartered in Gurugram, is one of the fastest-growing Agri Tech start-ups and one of the few firms in India that provides end-to-end solutions and services to the agricultural community. The firm believes that AI-enabled technology will change the agriculture sector's supply chain and production efficiency. They now have 350,000 farmers in their service network in Bihar, UP, Odisha, and West Bengal, and their objective is to reach 5 million farmers by 2024.
DeHaat is currently a fully financed start-up with a growth rate of 3-4x yearly, founded by graduates from IIT Delhi, IIT Kharagpur, IIM Ahmedabad, and other premier universities. NASSCOM, Forbes, ET, Niti Aayog, and the Bill Gates Foundation, among others, have acknowledged and praised the efforts made at the grassroots level. 
Stellapps is an end-to-end dairy technology solutions company, the first of its kind in India, founded in 2011 by a group of IITians and technologists with a strong industry background and rich experience, including IIT-Madras, IIT-Kharagpur, and IIM-Ahmedabad alumni Jinesh Shah, Praveen Nale, Ramakrishna Adukuri, Ranjith Mukundan, and Ravishankar Shiroor, Stellapps creates dairy management software solutions that use technology to enhance the dynamics of the dairy supply chain. The company's apps use IoT, big data, cloud, mobility, and data analytics to improve agri-supply chain parameters like milk production, milk procurement, cold chain animal insurance, and farmer payments, allowing dairy farms, dairy farmers, and cooperatives to maximise profits while minimising effort.
Bijak, a B2B platform for suppliers and consumers across India's Agri value chain, was launched in April 2019. Bijak attempts to address the asymmetry of knowledge and lack of responsibility in the agricultural commodity trade. Bijak has grown to cover 22 states, 400 areas, and 80+ commodities since its inception. Now, they have a  staff of around 60 people and are rapidly expanding.
B2B merchants have limited access to technology, information, and financing, yet control 80% of India's $300 billion Agri value chain. Bijak assists these consumers/MSMEs in discovering each other as well as the rating of the counterparty, allowing customers to trade with little friction thanks to Bijak's layer of trust and dependability.
Suppliers and buyers may use the programme not just to trade or discover each other, but also to find out meta-data about each other to conduct a faster and more reliable transaction. In the past, the founding team worked with J.P.Morgan, Avendus Capital, Rocket Internet, Asia Innovations Group, Transit Capital, ZS Associates, and other companies as entrepreneurs, investment bankers, and venture capitalists. They've led and managed start-ups supported by global firms including Index Ventures, KPCB, and Matrix Partners, among others.
Bijak is supported by well-known international investors that have funded unicorns and helped firms go public throughout the world. RTP Global, Sequoia Capital, Omidyar Network, Omnivore Partners, Better Capital, AngelList, and Tempo have all invested in Bijak, which has raised $14.5 million (INR 110 crores) in two stages.

BharatAgri, founded in 2017 by Sai Gole and Siddharth Dialani, is an agricultural technology platform where we engage directly with farmers. BharatAgri aims to close the gap between technology and agriculture in India, to reach as many Indian farmers as possible.
With a purpose to "Empower every farmer & Digitize every farm," they help farmers "Grow Efficient, Grow More" by methodically using scientific approaches and delivering vital information at the right moment, as well as frequent monitoring. At BharatAgri, they strive to meet each farmer's needs because they think that every farmer deserves a shot at a prosperous future.

Gold Farm is an Indian Agri-Tech start-up located in Bangalore. They provide farmers in India with a tractor booking platform based on a smartphone app. They also supply solar water pumps to farmers in India's power-scarce areas.
Their offices are located in Bangalore, Kolar, Hubli, Coimbatore, and Trichy. They employ over 100 people across various sites. They are passionate about agriculture and the fact that their work benefits the farmers. Gold Farm seeks to improve farmer growth and sustainability by constructing efficient ecosystems via innovation and technology. They have a vision that Gold Farm would help a million farmers in India double their farm revenue by 2022.
Villageagro Agritech Private Limited is an online marketplace for fresh and organic fruits, vegetables, poultry, and dairy goods that is both F2B (Farmer to Business) and F2C (Farmer to Customer). Villageagro collects fresh and organic vegetables, fruits, poultry, and dairy products straight from farms and delivers them to companies' doors. Founded by a group of IITians with the goal of "giving back" to society.
Villageagro Agritech Private Limited is one of India's fastest-growing Agritech firms. Along with smart farming, it serves as a technological, scientific, and managerial link in the agricultural supply chain. Villageagro delivers fresh and nutritious organic goods while keeping consumers' health in mind, while also improving farmer income to help support a sustainable ecology. Villageagro can offer fresh and organic, quality tested Agri, poultry, and dairy products to small, medium, and big food sector enterprises using modern supply chain optimization technologies, logistical management, and a pleasant approach to farmers.
Their platform is intended to use smart inventory management and quick logistics to decrease food waste, reduce the risk for farmers and companies, and promote smart farming to solve the nutrition crisis and upgrade the food value chain to next-generation nutritious foods.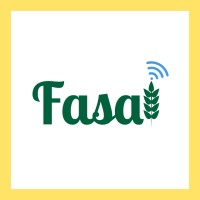 Fasal, based in Bangalore and launched in 2018, recognised that many concerns plagued farmers' minds not only during certain crop phases, but every minute, hour, and day that the crop stood in their fields. Only data-driven farming, Fasal recognised, could take the uncertainty out of farming by pinpointing exactly what works and what doesn't.
So, they started with just four team members and are now on their way to making a significant effect on Indian agriculture! Fasal's AI-powered horticulture platform has helped countless farmers decrease cultivation costs while increasing quality and output since its start, offering farm-specific, crop-specific, crop-stage-specific, actionable advice.
They promote sustainable agriculture and solutions that have a positive influence on social, economic, and environmental aspects, thereby contributing significantly to the United Nations' Sustainable Development Goals.
Fasal is a horticulture farmer's end-to-end farming app. It makes it straightforward to plan, monitor, and evaluate all operations on the farm. Planting, spraying, fertilising, irrigation, harvesting, crop sale, and all other processes can be controlled with a single click.
Fasal also offers Fasal Sense, an IoT sensor device that monitors farm data continually once deployed. The system then utilises artificial intelligence and data science to generate on-farm forecasts regarding disease and pests and delivers actionable information and suggestions in regional languages to your smartphone.
Disclaimer: Note that the provided top 10  Agritech companies are not based on any ranking, but on the discretion of the writer.