Home
Tags
Shurhozelie Liezietsu
Tag: Shurhozelie Liezietsu
NPF issued a notice to the 35 rebel MLAs who voted for CM TR Zeliang telling them to return to the party fold by August 5.
Nagaland newly appointed Chief Minister T R Zeliang appointed nine advisors with cabinet minister rank and 26 parliamentary secretaries.
The political upheaval continues in Nagaland as the NPF party expels 19 of its MLAs and suspended 10 others for supporting TR Zeliang.
Nagaland's newly appointed Chief Minister TR Zeliang won the trust vote with the support of 47 out of 59 MLAs on Friday.
After Nagaland CM fails to show up for the floor test, Governor asks TR Zeliang to swear in as the new Chief Minister of Nagaland.
Nagaland Chief Minister Shurhozelie Liezietsu failed to turn up to face floor test in Assembly. and the House was adjourned thereafter.
Nagaland Governor PB Acharya has asked the Chief Minister to take the floor test and prove majority on or before July 15.
PB Acharya postponed the floor test of Shurhozelie Liezietsu to prove his majority in view of the presidential elections on July 17.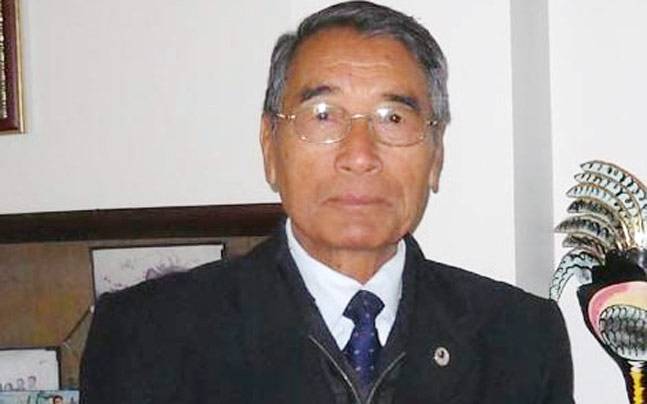 There is no threat to the government and there is no question of stepping down, Nagaland Chief Minister said in an interview.
Nagaland chief minister Shürhozelie Liezietsu on Monday announced that the post of DAN Chairman will now be held by Kuzholuzo Azo Nienu.