British Fintech firm to introduce physical crypto banks in collaboration with Indian Company UNICAS in North India and later spread to South. Is India ready for cryptocurrencies and the Blockchain magic?
Indian bank United Multistate Credit Co. Operative Society is scheduling to enlarge its banking amenities to cryptocurrencies and cryptocurrency merchandises.
In association with the crypto-banking service supplier Cashaa, United has recognized a joint venture called UNICAS that targets to deliver both online crypto banking services and walk-in services through its 34 corporal branches in northern India.
This change by United and Cashaa comes among India's unclear crypto regulations. While the Supreme Court of India took down the crypto banking ban positioned by the Reserve Bank of India in March, most banks are still sceptical of providing services to crypto companies and persons allocating in digital currencies.
Hold up in houses people are trying and experimenting everything digitally. Some of those who are investors have found refuge in virtual currencies and the lockdown has pushed up trading volumes in popular cryptocurrencies such as bitcoin. A marketplace for bitcoin and other currencies packs full reported a whopping 83 % percent growth in crypto trading.
Between January to May 2020 from around two million dollars to 22 million dollars was a Mumbai based crypto exchange grew 400 percent in march and 270 percent in April 2020. On a month-on-month basis crypto exchanges got a second wind after the supreme court on march 4th struck down the virtual ban on trading announced by the reserve bank of India in April 2018.
The RBI had prohibited banks and financial institutions from providing services supporting digital currencies like bitcoin after a string of frauds were unearthed post-2016 demonetization.
Soon after cryptocurrency exchanges filed a lawsuit in the supreme court and won the case in march this year. Even after the ban has been scrapped large banks have not supported crypto trading completely but in a blow to estimated 1.7 million Indian digital traders the government is planning to bring in a law to ban trading in cryptocurrencies.
The Indian traders were already hurting due to the lack of regulations in the sector as they waited for clarity from the government and the RBI but for a change the industry was flourishing during the lockdown.
Meanwhile the government has been holding consultations with the law ministry. Ministry of information and technology and the RBI for a framework that will end trading in cryptocurrency. In India as for sources the bill is expected to be discussed shortly by the federal cabinet before it is sent to the parliament for long.
The RBI and the centre have emphasized that cryptocurrencies are not legal tender in 2017. The government had set up a panel led by the then finance secretary to study the ecosystem of cryptocurrencies. The panel proposed a ban on all forms of private virtual currencies in its report however it also suggested to look at the possibility of an official virtual currency insiders.
Expect that the government might choose to encourage the use of Blockchain but is not keen on allowing cryptocurrency trading. But what's the difference? Blockchain is the technology that supports cryptocurrencies. The technology can enable fund transfers settling trades voting land records pharmaceutical supply chain or records of educational certificates insurance and many other functions.
Without the need for a central authority cryptocurrency on the other hand is a medium of exchange such as the Indian rupee but it is digital with no physical form. It has no intrinsic value and is not governed by the RBI.
Some industry experts feel that the govt is losing revenue by not regulating the world as just some payment gateways and mid-size banks are working with cryptocurrencies. For example, a player like ripple which offers international remittance through ripple net in partnership with Indian banks it has not launched its liquidity product in India because of regulatory challenges.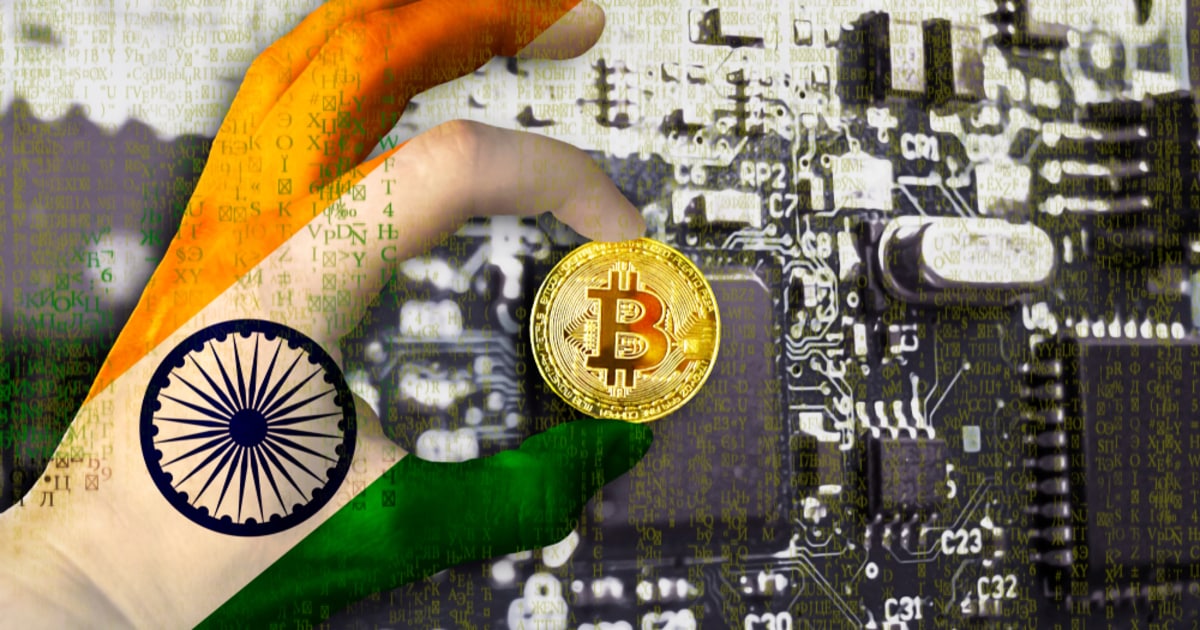 India can probably learn a lesson from Singapore and south Korea countries that regulate crypto trades. China has clashed the ban to trade in bitcoin too the need of the hour as for the industry is oversight and guidance to counter concerns of money laundering and illegal activity and not an umbrella ban.
The technology likely to possess the best impact on subsequent few decades has arrived. And it's not social media. It's not big data. It's not robotics. It's not even AI. You'll be surprised to find out that it is the underlying technology of digital currencies like Bitcoin.
It's called the Blockchain. Blockchain. Now, it isn't the foremost sonorous word within the world, but i think that this is often now subsequent generation of the web , which it holds vast promise for every business, every society and for all of you, individually.
You know, for the past few decades, we've had the web of data . And once I send you an email or a PowerPoint file or something, I'm actually not sending you the first , I'm sending you a replica . And that's great.
This is democratized information. But when it involves assets – things like money, financial assets like stocks and bonds, loyalty points, property , music, art, a vote, carbon credit and other assets – sending you a replica may be a really bad idea.
If I send you 100 dollars, it's really important that i do not still have the cash – which i can not send it to you. This has been called the "double-spend" problem by cryptographers for an extended time. So today, we rely entirely on big intermediaries – middlemen like banks, government, big social media companies, mastercard companies then on – to determine trust in our economy.
And these intermediaries perform all the business and transaction logic of each quite commerce, from authentication, identification of individuals , through to clearing, settling and record keeping.
And overall, they do a pretty good job. But there are growing problems. To begin, they're centralized. That means they will be hacked, and increasingly are – JP Morgan, the US federal , LinkedIn, Home Depot et al. found that out the hard way.
They exclude billions of individuals from the worldwide economy, for instance , people that do not have enough money to possess a checking account . They slow things down. It can take a second for an email to travel round the world, but it can take days or weeks for money to maneuver through the banking industry across a city. And they take an enormous piece of the action – 10 to twenty percent just to send money to a different country.
They capture our data, which means we will not monetize it or use it to raised manage our lives. Our privacy is being undermined. and therefore the biggest problem is that overall, they've appropriated the largesse of the digital age asymmetrically: we've wealth creation, but we've growing social inequality.
So what if there have been not only an online of data , what if there have been an online useful – some quite vast, global, distributed ledger running on many computers and available to everybody. And where all kinds of asset, from money to music, might be stored, moved, transacted, exchanged and managed, all without powerful intermediaries? What if there have been a native medium for value?
Well, in 2008, the financial industry crashed and, perhaps propitiously, an anonymous person or persons named Satoshi Nakamoto created a paper where he developed a protocol for a digital cash that used an underlying cryptocurrency called Bitcoin.
And this cryptocurrency enabled people to determine trust and do transactions without a 3rd party. And this seemingly simple act depart a spark that ignited the planet , that has everyone excited or terrified or otherwise curious about many places.
Now, do not be confused about Bitcoin – Bitcoin is an asset; it goes up and down, which should be of interest to you if you are a speculator. More broadly, it is a cryptocurrency. it isn't a fiat currency controlled by a nation-state. and that is of greater interest. But the important pony here is that the underlying technology. It's called Blockchain.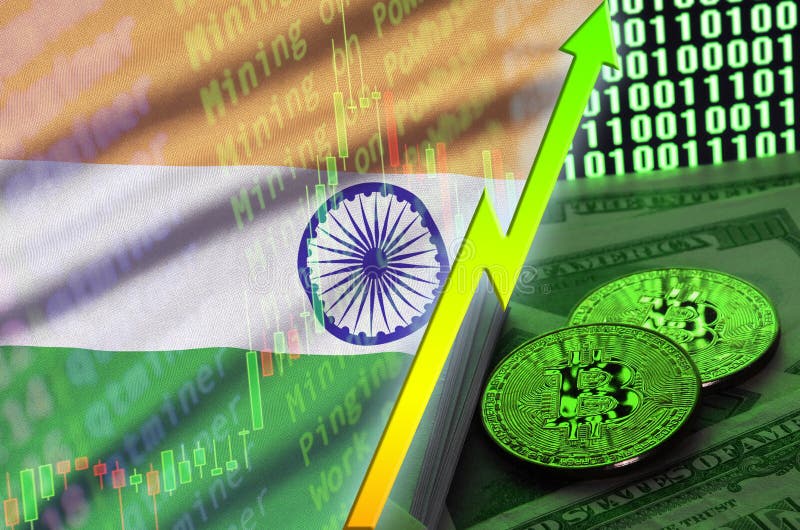 So for the primary time now in human history, people everywhere can trust one another and transact peer to see . And trust is established, not by some big institution, but by collaboration, by cryptography and by some clever code. and since trust is native to the technology, I call this, "The Trust Protocol." Now, you're probably wondering: How does this thing work?
Assets – digital assets like money to music and everything in between – aren't stored during a central place, but they're distributed across a worldwide ledger, using the very best level of cryptography. And when a transaction is conducted, it's posted globally, across millions and many computers. And out there, round the world, may be a group of individuals called "miners."
These aren't children , they're Bitcoin miners. they need massive computing power at their fingertips -10 to 100 times bigger than all of Google worldwide. These miners do tons of labor . and each 10 minutes, quite just like the heartbeat of a network, a block gets created that has all the transactions from the previous 10 minutes.
Then the miners get to figure , trying to unravel some tough problems. and that they compete: the primary miner to seek out out the reality and to validate the block, is rewarded in digital currency, within the case of the Bitcoin Blockchain, with Bitcoin. then – this is often the key part -that block is linked to the previous block and therefore the previous block to make a sequence of blocks.
And every one is time-stamped, quite like with a digital waxed seal. So if I wanted to travel and hack a block and, say, pay you and you with an equivalent money, I'd need to hack that block, plus all the preceding blocks, the whole history of commerce thereon
Blockchain, not just on one computer but across many computers, simultaneously, all using the very best levels of encryption, within the light of the foremost powerful computing resource within the world that's watching me.
Tough to try to to . this is often infinitely safer than the pc systems that we've today. Blockchain. That's how it works. therefore the Bitcoin Blockchain is simply one. There are many. The Ethereum Blockchain was developed by a Canadian named Vitalik Buterin and this Blockchain has some extraordinary capabilities.
One of them is that you simply can build smart contracts. It's quite what it seems like . it is a contract that self-executes, and therefore the contract handles the enforcement, the management, performance and payment – the contract quite features a checking account , too, during a sense – of agreements between people.
And today, on the Ethereum Blockchain, there are projects underway to try to to everything from create a replacement replacement for the stock exchange to make a replacement model of democracy, where politicians are accountable to citizens.
So to know what a radical change this is often getting to bring, let's check out one industry, financial services. Well, with a Blockchain financial industry, there would be no settlement, because the payment and therefore the settlement is that the same activity, it's just a change within the ledger.
The primary era of the web , the web of data , brought us wealth but not shared prosperity, because social inequality is growing. And this is often at the guts of all of the anger and extremism and protectionism and xenophobia and worse that we're seeing growing within the world today, Brexit being the foremost recent case.
So could we develop some new approaches to the present problem of inequality? Because the sole approach today is to redistribute wealth, tax people and spread it around more. Now, technology doesn't create prosperity, in fact – people do.