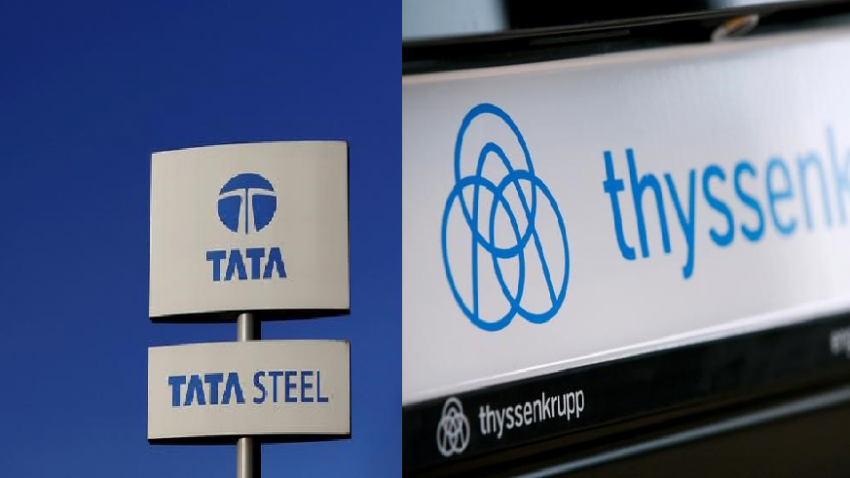 Tata Steel and ThyssenKrupp have signed a preliminary agreement to combine their steel production operations across Europe to form the second largest steel manufacturer venture, behind ArcelorMittal. Under the agreement, both the companies will have 50% stake in the newly formed entity.
In a statement on Wednesday, ThyssenKrupp stated that the newly formed company will be known as ThyssenKrupp Tata Steel and it will be headquartered in or near Amsterdam. Both the companies have also signed a MoU (Memorandum of Understanding).
In his statement today, ThyssenKrupp CEO Heinrich Hiesinger stated that the latest agreement between the two companies will have long-lasting impacts and it will also help achieve the individual targets with more commitment and larger dedication. With this deal, both the companies will be able to form a strong number 2 player in the European steel market.
The biggest impact of the deal will be in terms of the workforce. According to the estimates, this merger will cut over 8000 jobs from both the companies. However, another silver lining about this deal is that the companies will target synergies worth 400-600 million Euros in the coming years.
The agreement will now be followed by negotiations and due diligence by both the companies and they expect to close the deal as early as the beginning of 2018. The final fate of the joint deal also depends on approvals by ThyssenKrupp's supervisory board, Tata Steel's board of directors and the European Union.