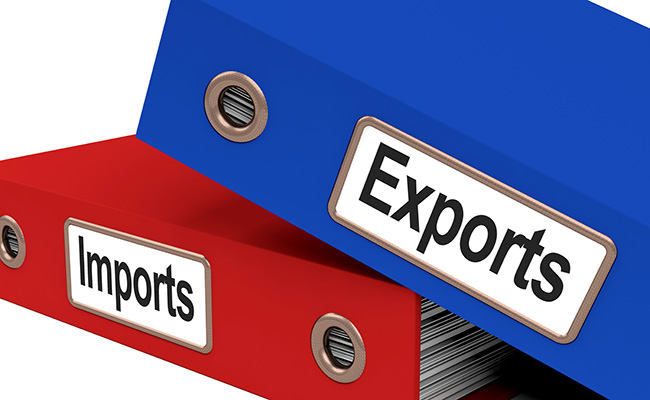 According to SBI reports, the current account deficit (CAD) for the FY 19 may rise to 2.8% of the GDP. This is equivalent to 75 billion USD. The report cites increased oil prices and moderate exports for high deficits.
'Against the backdrop of rising oil price and lukewarm export growth, current account deficit is expected to reach 2.8% of GDP ($75 billion) in FY19,' the report stated.
In July this year, trade deficit was at 18 billion USD. Oil imports are at 57.4% annually. Current account deficits are financed by non debt capital inflows. These include the FDI and FPI. Foreign Direct Investment (FDI) involves investing buying or establishing a company a business in foreign nations. While Foreign Portfolio Investment (FPI) includes investing in foreign stocks and assets. FDI and FPI constitute to 44% of the total cash flows.
Export statistics
Exports for the period April-June 2018-19 was  at USD 82.47 Billion (Rs 552781.61 crore) as against US $72.21 Billion (Rs 465472.04 crore) last year. This was a positive growth of 14.21 per cent in Dollar terms and 18.76 per cent in Rupee terms YoY basis.
Major Indian Export Companies
Reliance Industries (oil, gas)
Tata Motors (cars, trucks)
Indian Oil (oil, gas)
Coal India (diversified metals, mining)
ITC (tobacco)
Bharat Heavy Electricals (electrical equipment)
Hindalco Industries (aluminum)
Tata Steel (iron, steel)
Bharat Petroleum (oil, gas)
Hindustan Petroleum (oil, gas)
Sun Pharma Industries (pharmaceuticals)
Steel Authority of India (iron, steel)
Bajaj Auto (recreational products)
Hero Motocorp (recreational products)
Grasim Industries (construction materials)
JSW Steel (iron, steel)