Xiaomi Phones, a Chinese smartphone Goliath, which made a bang for buck motto, their company ideology and delivered what the other big sharks of the market weren't able to. The current year has been a great one for Xiaomi in India as it became the best smartphone brand recently.
In this article, I am taking you through 5 best selling Xiaomi smartphones in 2018.
Redmi 5A: Meant for budget smartphone buyers, Redmi 5A is priced around Rs 6,000. Amongst the cheapest of all Redmi smartphones, this one comes with 2 GB RAM, 16 GB ROM, and 12MP primary camera. With the exception of only an IR emitter which aids as a remote control to a variety of devices, the smartphone is very basic and makes a very basic entry to the smartphone industry. This ensured its sale among the new crowd which asks for a smartphone.
HIGHLIGHTS
The Xiaomi Redmi 5A was sold at ₹4,999 as an introductory offer
 It is virtually identical to the Redmi 4A in terms of specifications
 Battery life is good, but camera quality is only just about acceptable
Redmi Note 5 Pro: The one smartphone is a mid-budget range too offer dual camera setup & a stunning front camera. This smartphone went blank in numbers when sold via exclusive flash sales. This Xiaomi smartphone clicks stunning photos and selfies. Powered by a Qualcomm Snapdragon 636 Processor, the Redmi Note 5 Pro boasts of 4GB RAM, 64 GB ROM and is priced at Rs 14,999.
HIGHLIGHTS
The Redmi Note 5 Pro features the Snapdragon 636 SoC and an 18:9 display
General performance is good and the camera offers decent bokeh effects
The Xiaomi Redmi Note 5 Pro is priced starting at ₹13,999
Redmi Note 5: A cheaper version of Redmi Note 5 Pro, this model comes at Rs 9,999 in 3GB RAM and 32GB ROM version. It comes with a 12MP rear camera and 5MP front camera. This was more of a limited variant of the Redmi Note 5 Pro variant which was successful to gain its share of sales figure & left the smartphone market shook.
HIGHLIGHTS
The Redmi Note 5 is the successor to the popular Xiaomi Redmi Note 4
It is powered by a Snapdragon 625 processor and has a 4000mAh battery
The Redmi Note 5 sports a big 5.99-inch 18:9 display
Redmi 5: Redmi 5 costs a thousand less than Redmi Note 5 and comes with 3GB RAM and 32GB ROM. This smartphone was sold with USP of a good Snapdragon 450 processor with the incoming taller display. It was more resembling in look to the Redmi Note 4 series and was a better buy option for those with a limited budget for their smartphone buy.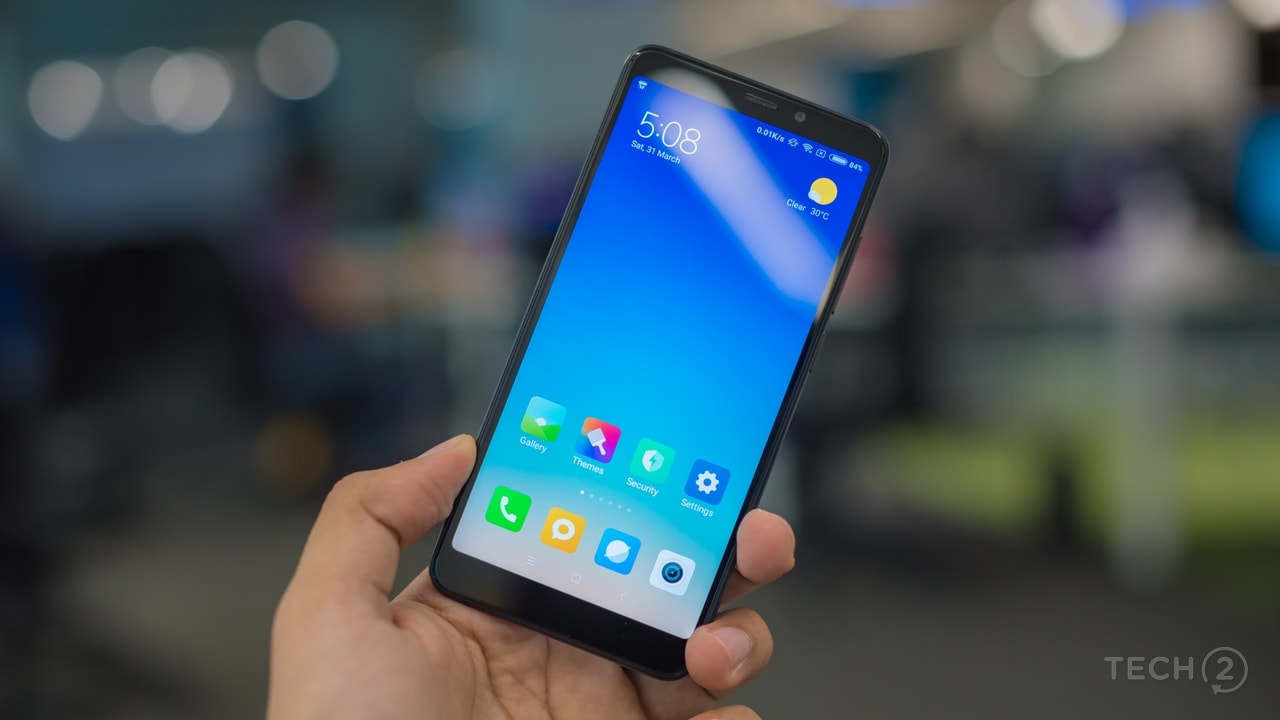 HIGHLIGHTS
The Redmi 5 offers a powerful processor and 18:9 screen at a low cost
 The three variants have different amounts of RAM and storage
 Battery life is great, but the cameras are a bit disappointing
Mi A2: Xiaomi's Mi A2 was another phone which captured the market after its predecessor Mi A1, the smartphone boasts a fast and powerful processor Snapdragon 660 paired with 4GB RAM & 64 GB ROM. This is far pricier among the bunch of other phones and it often is compared to the more mid-range smartphone. It boasts the Android One program and gives a very stock experience. It gives a very fast and snappy experience among all of the bunch and delivers to what the price asks for.
HIGHLIGHTS
The Mi A2 has a 5.9-inch full-HD+ display with Corning Gorilla Glass 5
It is powered by the Snapdragon 660 processor and has 4GB of RAM
The Mi A2 supports Qualcomm's Quick Charge 4+
Together, these five handsets accounted for 26% of overall smartphone shipments in the first quarter of the current financial year. Xiaomi's shipments grew 10% sequentially and more than two-fold annually, according to the IDC report.