The comprehensive list contains the richest people from Delhi. The names include Shiv Nadar, Sunil Mittal, Kushal Pal Singh, O P Jindal, B Munjal.
When it comes to the rich and successful business tycoons, there is no doubt that Delhi citizens are flamboyant, individualistic and rich. While the number of successful business owners rising in the city of Delhi, the city is adding more and more billionaires to it's list. Like every year, Forbes has listed the top richest people in the country and we here, have sorted out names of few Delhi richest man.
In this list, we have compiled the list of richest people in Delhi.
1. Shiv Nadar 
Net Worth – 12.8 Billion USD 
Shiv Nadar is the richest person in Delhi. He was born on 14 July, 1945. He is an Indian philanthropist and an industrialist. Shiv Nadar is the founder and CEO of Indian multinational company HCL and is also the chairman of Shiv Nadar foundations. He founded the company HCL in the early 1970s and with his hard work and dedication, has transformed the face of the company in next three decades. Today, HCL is among the top Indian IT hardware company and enterprise.
Shiv Nadar has been constantly been placed among the richest people of the country and also the most powerful people of the world. For his contributions towards Indian IT sector, Shiv Nadar has been awarded with Padma Bhushan, the third highest civilian award by Indian Government.
2. Sunil Mittal 
Net Worth – 7.7 Billion USD
Sunil Mittal was born on 23 October, 1957. Sunil is an Indian entrepreneur who is the founder and chairman of Bharti enterprises. The enterprise has it's businesses in the sectors of insurance, real estate, telecom, malls, foods, agri etc. His enterprise has the third largest flagship across the world with operations in more than 18 countries, which is also the largest in India.
Sunil started his entrepreneur journey way back in 1976. Over the years he has tried his hands on various ventures such as import-export, electrical parts, mobile phone business, fax machine etc. For his efforts towards Indian businesses, he was awarded with Padma Bhushan, among the various awards he has got, in the year 2007.
3. Kushal Pal Singh 
Net Worth – 5.6 Billion USD
K P Singh Tewatia or Kushal Pal Singh Tewatia was born in November 1929. Singh is an Indian real estate developer who is also the CEO of Indian real estate empire DLF Limited. The DLF Limited is said to have land bank of around 10,500 acres, out of which around 3000 acres is in the city if Gurugram, known as DLF city.
Singh started his career with an American electrical company and soon moved on to become the managing director of DLF limited. He is been honored with various awards and recognition in his life, which also include Padma Bhushan award in 2010.
4. O P Jindal 
Net Worth – 5.2 Billion USD 
O P Jindal was born in August 1930. Jindal is an Indian entrepreneur who founded Jindal steel and power under the flagship of Jindal organisation. After his death, his wife Savitri Jindal became the chairman of the company and is responsible for taking company to it's new heights.
Savitri Jindal is the richest woman in India and also the 7th richest mother in the world. She has had an active carrer in Indian Politics and was a member of Parliament from Hissar.
5. B M Munjal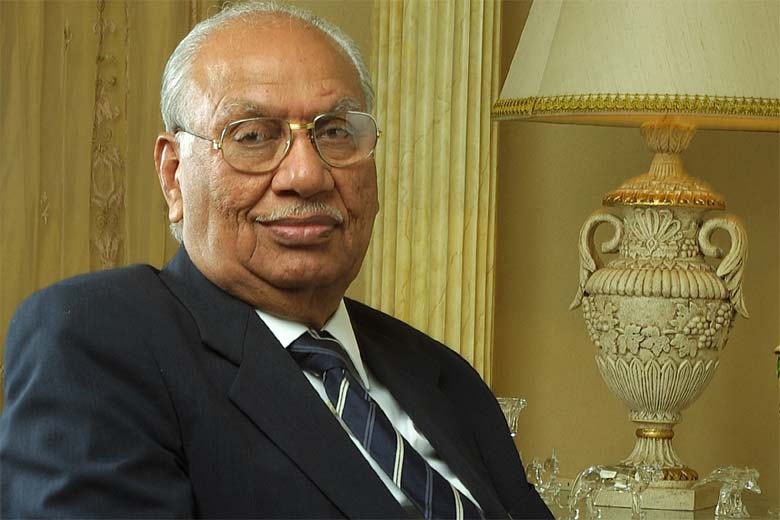 Net Worth – 4 Billion USD 
Brijmohan Lal Munjal or B M Munjal is another richest person in Delhi. He was an Indian business owner who founded the Hero group. He started his career by manufacturing bicycles under the name of Hero Cycles. Soon, he was listed in Guinness Book of World Records for manufacturing the most no of Bicycles in the world.
Soon enough, he started a joint venture called Hero Honda in 1984. Under this, he started manufacturing motor cycles and mopeds. His company Hero Motocorp recorded manufacture of over 50 million bikes and motor bikes in the year 2013. For his contribution towards Indian trade industry, he was awarded the Padma Bhushan award in the year 2005.
This is the list for richest people in the city of Delhi. The facts and figures are taken from the reliable sources on the internet. If there is any correction, let us know in the comment section, the list would be updated as and when there would be any change.