Everyone feels that adolescence is an age where one can either set the foundation of their career or can end up ruining their lives. The Internet has both pros and cons and is used by one's own discretion. These adolescents have proved that "staying on the internet is not always wrong or ruining someone's life".
Ajey Nagar (CarryMinati)
Ajey Nagar, popularly known as CarryMinati is a great example. CarryMinati has 7M subscribers on YouTube and he is just 19 years old. Even though the use of swearing is a lot but his videos never fail to make someone smile. CarryMinati joined YouTube back in 2014 and has been a star since then. Check out his channel
Samreen Ali
Samreen Ali, a 14-year-old girl is making the world smile by her adorable videos. Samreen has 1.3M subscribers on her channel and her pleasant personality makes her video all the more interesting. Her videos are different and unique. Samreen joined YouTube back in 2016 and has gained a lot of popularity. Check out her channel
Maithili Thakur
Maithili Thakur, another 19-year-old is a name already known. A classical singer with so many awards to her claim is another YouTube sensation. Maithili has 1M subscribers on her YouTube channel. She has already done 500 shows across India and was the first runner up of The Rising Stars. You can't miss out on her. Check out her channel
Jannat Zubair (Complete Styling with Jannat Zubair)
Complete Styling with Jannat Zubair is a makeup tutorial channel by actress Jannat Zubair. Jannat is already known for her appearances in video songs and TV shows. This 16-year-old is already a lot more famous than a lot of people combined. She has 531k subscribers on her channel. Her styling sessions are amazing. Check out her channel
Avneet Kaur
Avneet Kaur is an actress and a beauty and fashion blogger. This 17-year-old make videos about her skin care routines, makeup tutorial, product reviews and much more. Avneet has 356k subscribers on her channel. Check out her channel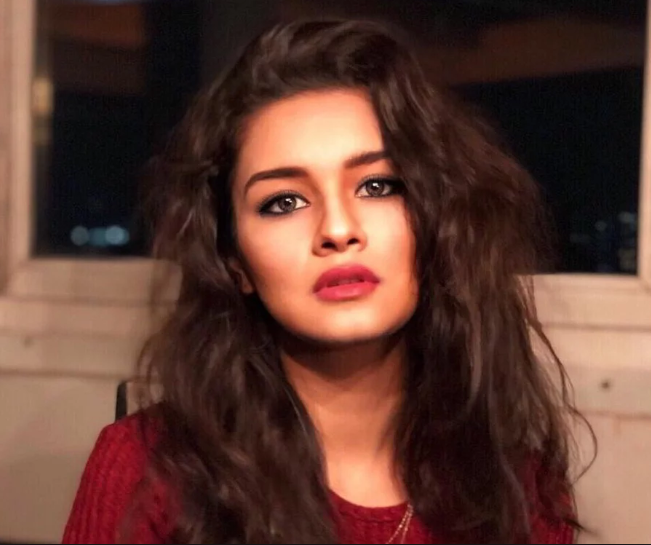 Kabir Singh Manchanda(Acoustic Singh)
Kabir Singh Manchanda aka Acoustic Singh is famous for his cover songs. He joined YouTube in 2016 and has 347k Subscribers. This boy from Guwahati faced difficulty initially but there is nothing stopping him. Head over to his channel for some amazing music. Check out his channel
Arishfa Khan
Arishfa Khan is a TV actor and also a YouTuber. She has 346k subscribers on her channel. Arishfa is 16-year-old and is a beauty and travel blogger. She shares her morning skincare routines and solutions to hair problem on her channel. Check out her channel
Mallika Motiramani (Mallika's Vlogs)
Mallika's Vlogs is a channel by Mallika Motiramani, who is a 16-year-old travel vlogger. Mallika has 132k subscribers on her channel. She traveled alone to Delhi and also has various other videos to her credit. Mallika joined YouTube in 2017. Check out her channel
Mrunal Panchal (Gujju Unicorn)
Mrunal Panchal, commonly known as Gujju Unicorn is another in the list. Mrunal is 18-years-old and does more of makeup related videos. Mrunal joined YouTube in 2017 and has 127k subscribers. Check out her channel
Pranay Chouhan (Tech Theory)
Pranay Chouhan a 19-year-old YouTuber deals in tech related stuff. His channel is Tech theory and has 116k subscribers. Pranay joined YouTube back in 2015. He tells the latest tips and tricks, unboxings, reviews, etc. What makes Pranay unique is the fact that he makes videos in Hindi as opposed to those tech channels which create content in English. Check out his channel
These immensely talented adolescent Indian YouTubers are touching heights and are sure to gain huge success. head over to their channel and see how amazing they are in their work.