During the Gamescom 2019, many new trailers and gameplay of upcoming titles were showcased. CD Projekt RED's much-anticipated title Cyberpunk 2077, featuring Keanu Reeves was one of them. One of the many revelations from the trailer suggests that Cyberpunk 2077's map is going to be 'smaller' than The Witcher 3's map in terms of pure square footage. However, Cyberpunk 2077 map will be much 'denser'.
According to producer Richard Borzymowski:
"If you look at pure surface square kilometers, then Cyberpunk 2077 might even be a little bit smaller than The Witcher 3, but it's the density of the content, taking the world of The Witcher and squeezing it right in, deleting the wilderness between. Obviously… in The Witcher 3 we were an open world with vast lanes and forests in between smaller cities and larger cities like Novigrad, but in Cyberpunk 2077 we're set in Night City. It's an integral part of the setting; it's essentially a protagonist if you want to call it that, so it has to be denser. It wouldn't give us the end effect we wanted to achieve if the city wouldn't be believable… so we packed it full of life."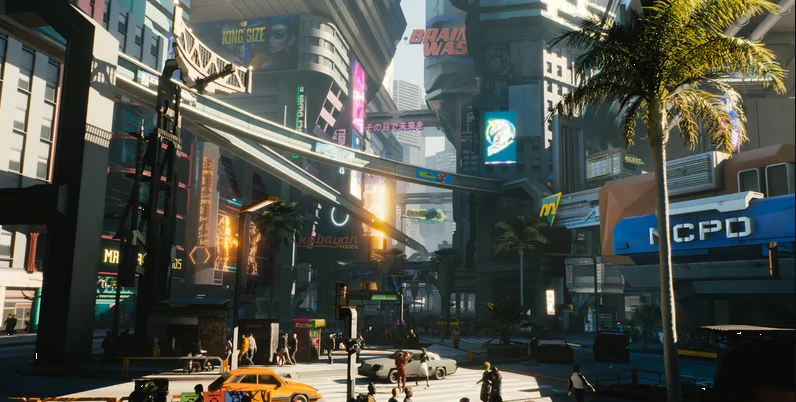 The news doesn't come as a surprise though. Since the fans are pretty much aware of the fact that Cyberpunk 2077 is set in a single city, Night City, as compare to the Witcher 3 which is spread across multiple regions and several cities, it doesn't come as a disappointment for the fans.
For now, we can only wait until April 15th next year when the game officially rolls out.