Mario is one game, most of the gaming fans remember as a childhood adventure. Ever since Mario set on his quest to save the princess, he has been tasked with enough jobs. Back in September, Mario Kart Tour finally arrived on  September 25, available for download on iOS and Android.
Now Nintendo has announced that The Winter tour will start in the game. This is the latest of the two-week-long "tours" that the game has been hosting since not long after it launched. These tours normally have several unlockable tracks, characters, karts, and costumes over the course of their run, often themed around real-world locations like New York City, Tokyo, or Paris.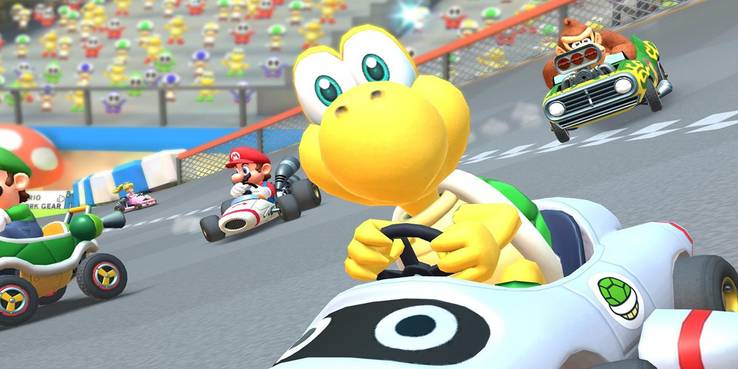 You'll be able to play the DK Pass track from Mario Kart DS and unlock the following characters: Santa Mario, Pink Gold Peach, and Black Shy Guy. There's also new karts and gliders for you to unlock.
The transitions in the games can be tricky. The acceleration is automatic so you don't need to have a finger on the screen and steering/drifting is done by swiping horizontally. Items in the game can shoot backward or forward by swiping the screen up or down. There are options to alter the controls such as Auto Items, Smart Steering, and Gyro Handling.