Cyberpunk 2077 is CD Projekt Red biggest production until now and is arriving on April 15, 2020. During the Gamescom 2019, many new trailers and gameplay of upcoming titles were showcased. CD Projekt RED's much-anticipated title Cyberpunk 2077, featuring KeanuReeves was one of them. Cyberpunk 2077 was showcased for the first time back in June during the E3, 2019 event. Ever since then, Cyberpunk has been a hot topic of discussion in the gaming industry. The developers are actively engaging with the gaming community and sharing details about its upcoming mega project. Just a couple of days ago, CD Projekt Red told that the game will be featuring a 'smaller' yet 'denser' map as compared to 'The Witcher3'. And now, the company is expanding the character creation options by dropping gender in character creation in an effort to make the game more inclusive.
"You know, we really want to make a video game that's really inclusive," senior concept artist Marthe Jonkers said in an interview with Metro. "Of course, if you tackle certain subjects then you will expect people to have an opinion about it and we respect that. And it's good that people give us feedback. And our character creation menu, for instance, compared to the last demo we now give you so many more options. For instance, you don't choose your gender anymore. You don't choose, 'I want to be a female or male character' you now choose a body type. Because we want you to feel free to create any character you want."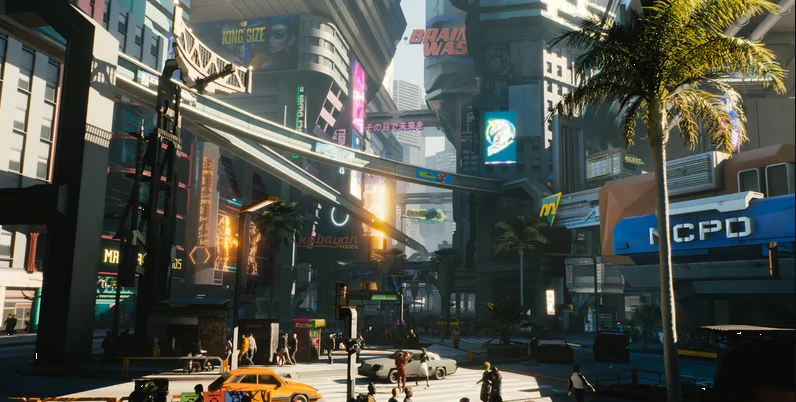 He further said, "So you choose your body type and we have two voices, one that's male-sounding, one is female sounding. You can mix and match. You can just connect them anyway you want. And then we have a lot of extra skin tones and tattoos and hairstyles. So we really want to give people the freedom to make their own character and play the way they want to play."
Cyberpunk 2077 has earlier been criticized for limiting players into selecting between male and female characters. But now since they have dropped this option, the company has given yet another reason to wait for the jaw-dropping Cyberpunk 2077.