While Nintendo claimed that they have changed their marketplaces to stop players from spending too much money, they are again planning to launch a membership plan for one more game. Nintendo is making Animal Crossing a subscription-based game.
First, they launched Mario kart tour, with some subscription plans and now they are making this two years old game the same. The kart racing game came out a few months ago and was a massive success for Nintendo. It seems these subscription plans must have been profitable, that's why the company is making another game paid.
A report by NintendoLife said :
"With the second anniversary of the Animal Crossing: Pocket Camp game right around the corner, we have a big announcement to make," said the update. "We're rolling out a new paid membership service, Pocket Camp Club, on 21/11/19."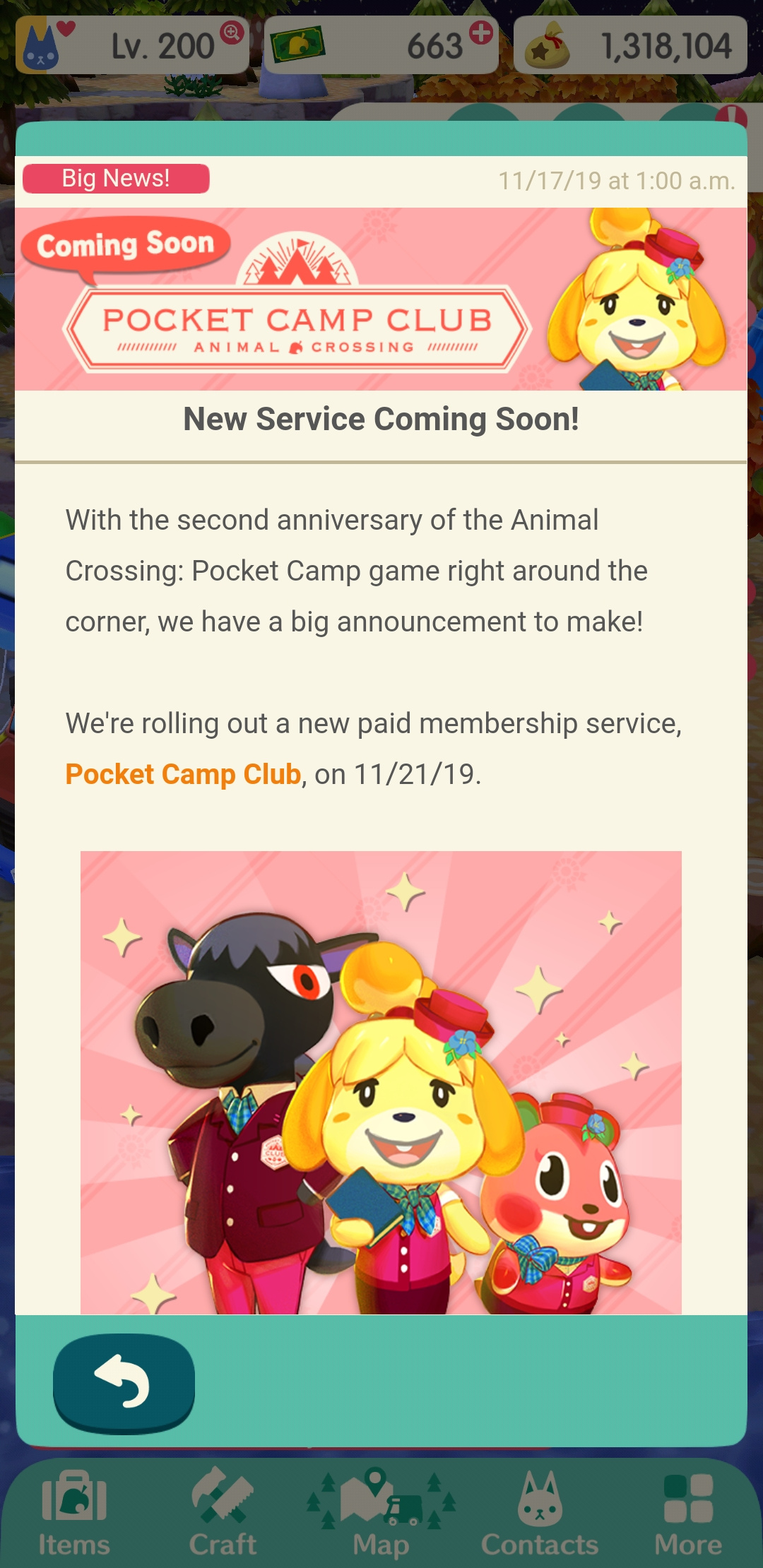 There will be two different plans to choose from, firstly, you can get an animal helper to aid you in camp. Or, you can choose "to receive fortune cookies and store your furniture and clothing items in warehouses.