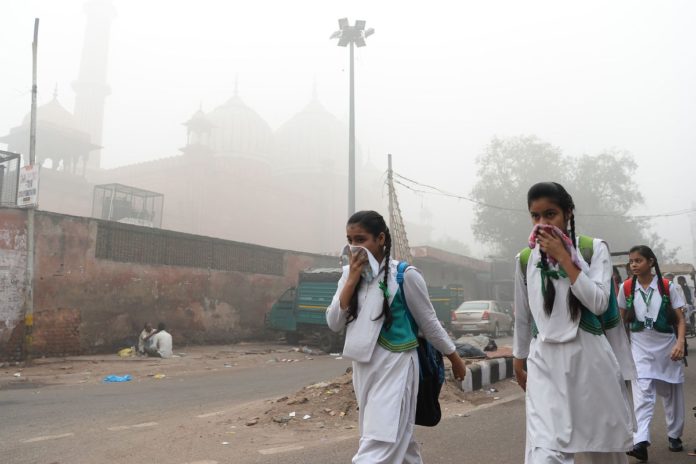 The increasing pollution level in New Delhi is worrying everyone and most importantly, it is affecting the education of the students. Keeping that in mind, the Delhi government has decided to reduce the winter break of classes VI to XII starting from December 28 owing to the need to make up for the lost study hours due to the holidays revolving around deteriorating air quality and heatwaves.
The Directorate of Education released a circular to all government schools, that said, "The winter break for the academic session (2019-2020) has been rescheduled for all the government schools, in order to compensate for the loss of study hours that occurred due to the closure of schools in July due to heatwaves and November due to deteriorating air quality."
Earlier, the winter break in Delhi's government schools was to commence from December 28 and continue till January 15, 2020, but have been changed for classes VI to XII with winter break commencing from January 1 and continue till January 15, 2020.
However, the primary schools (Nursery to Class V) have been asked to follow the old schedule.
Meanwhile, Delhi's Air Quality Index (AQI) crossed the 380 marks. The air quality is very poor for the third consecutive day on Saturday. The minimum and maximum temperature of Delhi on Saturday is to be around 8-Degree Celcius and 24-Degree Celcius with humidity at 46%.